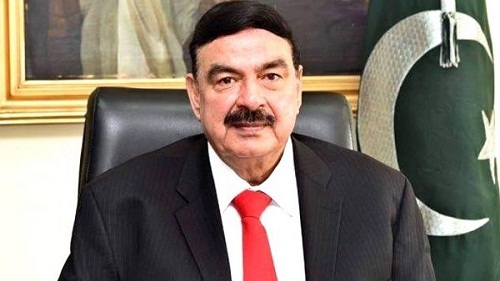 RAWALPINDI, SEP 03 (DNA) — Awami Muslim League chief and former federal interior minister Sheikh Rashid Ahmed has said that arresting people would spread hatred while dialogue is the need of the hour.
Taking to social networking site X, formerly Twitter, the ex-minister wrote on Sunday that the heads and leaders of 13 parties have fled the country by plunging the masses in economic torment and blaming the caretaker government for it.
One [of the leaders] has flown to London, another was in Dubai, while the third was in Saudi Arabia; and the poor people are [protesting] on the streets. "Yesterday's shutter down strike is an evidence that the business community is also in [financial] trouble," he wrote.
Rashid said the present rulers boasted of giving relief on electricity bills within 48 hours, but even after a week the situation persisted. The former minister said arresting protesters was wastage of time, it would increase hatred [against the government]. He advised to initiate dialogues as negotiations would resolve the crisis.
"In politics, the doors of dialogue are never closed," he added. "Stringent actions was no solution to the problems. Steps have to be taken to improve the situation. It is a pity that even the decisions of the judiciary are not being obeyed," he continued.
Rashid warned that Pakistan "is in dire need of political stability; if stability does not come, the situation will become serious and dire." He said September was the most important month. "It is to be seen whether it will be auspicious for the people or cruel." — DNA