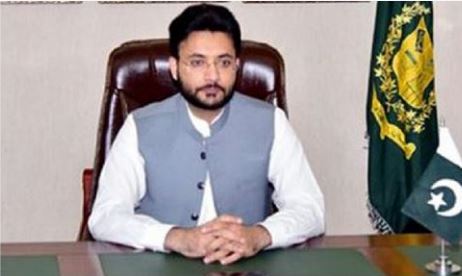 Says surge in prices at breakneck speed compounded public woes

ISLAMABAD: /DNA/ – Pakistan Tehreek-e-Insaf (PTI) Central Secretary Information Farrukh Habib made it clear that the real freedom movement would continue under all circumstances because it was inevitable to free the country from the clutches of these thieves and conspirators.
Farrukh Habib said on Saturday that all these courtiers and criminal elements of PML-N were scared of Chairman PTI Imran Khan.
He said that PML-N being a political party did nothing for the flood victims hitherto, adding that after facing humiliating defeat and ruining Punjab, Hamza Shehbaz fled the country.
Farrukh Habib said that Hamza during his occupation of Punjab did nothing except spreading political unrest and chaos in the province, adding Hamza was not concerned about the public woes as it was evident from the fact that he neither visited once to the flood victims nor did he do any relief work.
He went on to say that PTI workers along with Imran Khan were busy in rehabilitation and relief work for the flood affected people across the country, adding that PTI governments were engaged in relief and rescue operations day and night.
Farrukh Habib stated that the huge donation in the telethon for the flood victims clear reflected the public trust on Imran Khan.
Lashing out at the imported government, he said that the imposed government crushed the people under the breakneck speed rise in price of daily used items.
He said that the government was busy making cases against Imran Khan, as they were nothing to do with public plight.
Farrukh Habib reminded that the Meteorological Department predicted the flood two and a half months ago but the imported rulers were enjoying sweet slumber.
He stated that the gang of thieves was quite critical of the IMF program when PTI was in power, but now they kowtowed before the financial body, adding that PDM tried to blackmail PTI government on FATF.
He said that the truth would prevail and the people would rid the country of these thieves soon.