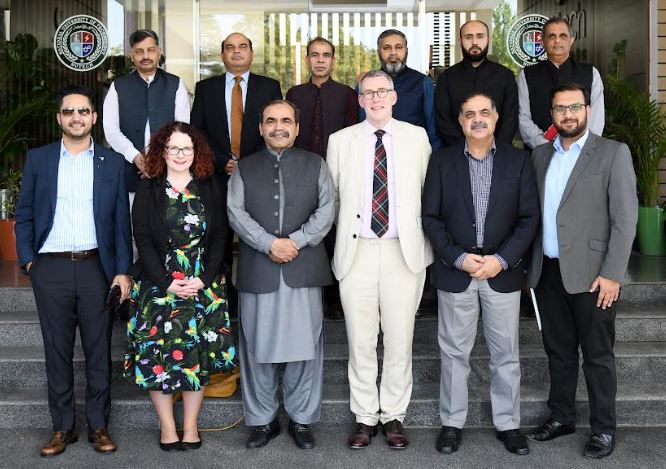 ISLAMABAD, MAY 8 /DNA/ – A four-member delegation headed by Dr. Duncan Cockburn, Vice Principal for Strategy and Planning at Robert Gordon University (RGU) Aberdeen, Scotland, visited NUTECH with the aim to establish a long-term partnership and explore avenues of collaboration with NUTECH.
The delegates were given a detailed briefing on the university's mission, vision, innovative education system, future academic programs and collaborations with national & international industries and provided updates on progress towards establishing NUTECH as a "University for Industry".
Matters related to future collaborations were discussed. The delegation appreciated the university's concept and its vision to nurture future generations to fulfill industrial needs.