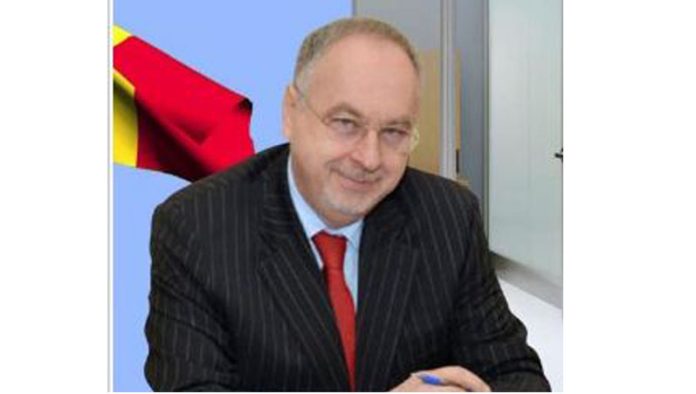 Romanian Ambassador Nicolae Goia passes away
ISLAMABAD, JUN 24 /DNA/ – Ambassador of Romania to Pakistan, Nicolae Goia has passed away on Sunday, June 24 2023, Ambassador Nicolae Goia of Romania was in Pakistan for last five years.
He had already completed his term, but because of his health reasons, his stay in Pakistan was extended. He was under treatment for cancer, which were diagnosed during his service in Pakistan.
Ambassador Nicolae Goia was a senior Romanian diplomat who was at the last leg of his career from Pakistan. He was about to finish his diplomatic career and retire from service.
Ambassador Nicolae Goia contributed a lot towards promotion of Pakistan and Romanian bilateral relations during his tenure in Pakistan a number of agreements were signed between the two countries.
During his tenure in Pakistan also a number of high level delegations visited Pakistan and from Pakistan high level delegations were visited Romania the diplomatic community in Islamabad has expressed deep grief and sorrow over the sad demise of Ambassador Nicolae Goia, who was very popular among the diplomatic community because of his professionalism and easygoing personality.
A few days ago, Ambassador Nicolae Goia attended Azerbaijan reception in Islamabad that proved his last diplomatic assignment.
The dean of diplomatic crops has sent a communication to entire diplomatic community and informed them of the death of Romanian Ambassador.
The officials of the ministry of foreign affairs are in touch with the Romanian embassy and extended full support to them for the repatriation of the dead body to Romania.
Meanwhile, "It is announced with profound sorrow that Romanian Ambassador to Pakistan Niculaie Goia has passed away. A seasoned professional, Ambassador Goia shall be remembered for his contribution towards strengthening Pakistan-Romania relations. Our thoughts are with the family of Ambassador Goia in this difficult time. May his soul rest in eternal peace."=DNA