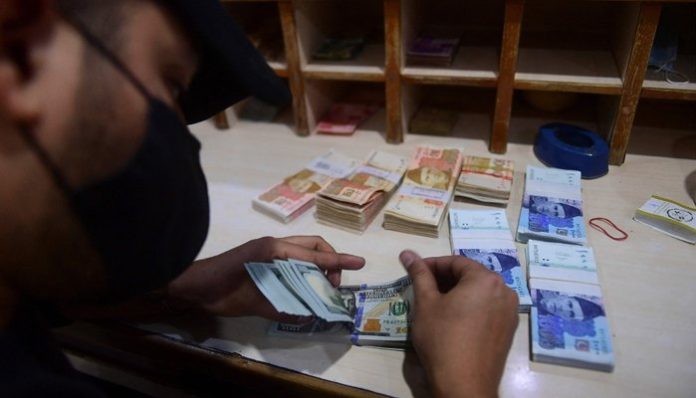 ---
KARACHI: The US dollar on Friday plummeted by Rs3 against the Pakistani currency, sliding down to Rs199 in the interbank market. The downslide in the dollar's value occurred after the government decided to remove petroleum subsidies in line with the conditions of the International Monetary Fund (IMF).
The subsidy removal meant the government imposed a major hike in petroleum prices.
On Thursday, the dollar continued to fluctuate and closed at Rs202.1.
Meanwhile, the Pakistan Stock Exchange's (PSX) benchmark KSE-100 index rose nearly 900 points and crossed the 43,000-barrier during the intraday trade. The market opened at 42,541.71.
Financial expert Mohammad Sohail said the sentiment in the market is positive after the government's "tough decision" of removing subsidies on petroleum products.
Finance Minister Miftah Ismail had announced the hike in the price of petroleum products after the IMF emphasised abolishing the subsidies on commodities.
In an emergency press conference, the finance minister said the government has decided to hike the price of petrol, diesel, kerosene oil, and light diesel by Rs30, effectively from May 27.
"New prices will go into effect at midnight. The new price of petrol will be Rs 179.86 and diesel will be Rs 174.15 per litre," the minister said, adding that the prime minister will announce a relief package to offset the pressure on the poor sections of the society in an address to the nation.