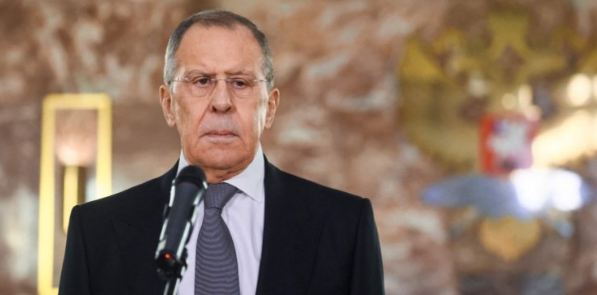 MOSCOW: Russia is today waging a similar struggle as it did against French general Napoleon in the 19th century and Nazi dictator Adolf Hitler in the 20th century, according to Foreign Minister Sergei Lavrov.
"Calls are growing ever louder for the dismemberment of our homeland," Lavrov said on Friday at a ceremony in Moscow marking Diplomatic Workers Day, without stating who specifically was issuing such calls.
However, since invading Ukraine almost one year ago, Moscow frequently portrays itself as being embroiled in a wider conflict with the U.S., EU and NATO.
"Those who are trying to control the whole international agenda, world economic relations and the whole of international politics have decided to inflict a strategic defeat on Russia," said Lavrov.
"They have decided to draw on the sad experience of Napoleon and Hitler by openly declaring the goal of wiping out Russia or weakening it to the maximum."
Moscow also paints itself as a victim because of the EU and U.S. sanctions that were imposed after the invasion, claiming Western arms deliveries to Ukraine are proof of intent to destroy Russia.
In turn, the West and Kiev stress that the sanctions and weapons are intended to stop Russia's military attacks on Ukraine.
Contrary to Lavrov's claims, no Western leader has called for Russia's destruction. Nevertheless, the minister said that Russia is not only resisting, but will emerge stronger from the current situation and will continue to pursue the goal of a multipolar world order.