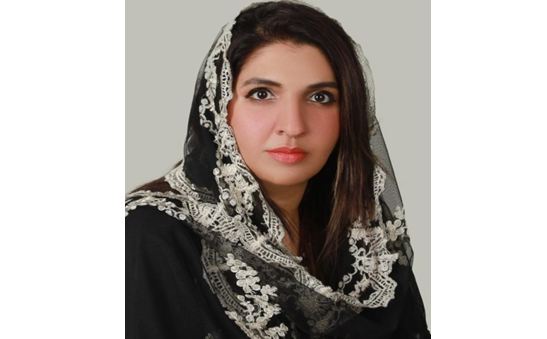 Gul.i.Ayesha Bhatti
Russia views Afghanistan primarily through the lens of security risks to itself and its Central Asian neighbors, over which Moscow seeks soft supremacy. After Ukraine, Afghanistan is another significant factor in Russia's complex and tense ties with the United States and NATO. Beginning in the early 2010s, Russia explored diplomatic avenues to influence Afghanistan's political climate. Moscow increased its outreach efforts as the United States and NATO withdrew their presence and the Taliban slowly gained momentum across the nation. As a result, Russia established a number of diplomatic initiatives, which were frequently organised as rival conversation platforms to efforts conducted by the West. Russia developed the Moscow format of regional peace negotiations on Afghanistan with Taliban involvement in 2017 and an informal inter-Afghan forum under the auspices of Afghan diaspora organisations in Russia in 2019. The meeting brought together the leaders of numerous key movements and factions of the old Afghan Northern Alliance, mujahideen groups, and the Taliban to examine the chances for peace. Even though the Taliban remained on the official Russian list of terrorist organisations, these measures were implemented. The Chinese-Russian-US discussion, a cooperative project that developed out of the US-Russian dialogue on Afghanistan, was a comparable attempt. Midway through 2019, this format was expanded to include Pakistan.
In 2019, US and Russian special envoys for Afghanistan began meeting regularly. Moscow supported US-Taliban talks late in 2018 but opposing any peace plan without Russia. In February 2019, the Taliban-US Doha talks restarted, changing Russia-Taliban ties. Russia abandoned limited collaboration for full engagement. As Afghan MPs and Taliban members met in Moscow to celebrate 100 years of Russia-Afghanistan diplomatic relations in May 2019. In addition Russia was the first to negotiate with the Taliban after the US left Afghanistan to protect its regional interests.
There are important factors that prevent Russia from downplaying Afghanistan's importance in terms of its foreign policy goals. One is the risk of turmoil in Central Asia due to the Taliban's ascent and U.S. and NATO military withdrawal. Russia worries about the Taliban administration in Afghanistan inspiring terrorism and insurgent activity in Uzbekistan and Kyrgyzstan. It distrusts Central Asian states and its capacity to protect the region from a Taliban inspiration. It believes the present surge in terrorism in Afghanistan and Pakistan might spread and affect the CARs.
Afghan drug trafficking is another threat. Russia has recently changed from being a large drug transit country to becoming an important consumer of opiates and heroin from Afghanistan. Russia uses somewhat less heroin than Europe combined, according to the UN (70 tonnes versus 88 tons). 30,000–40,000 of the 100,000 drug users that die each year are Russian. As the Taliban fell and coalition soldiers entered Afghanistan, drug manufacturing expanded significantly.
Due to Islamic State-rising Khorasan's attacks in Afghanistan, Russia is concerned about its nationals' safety. Last September, the terrorist group exploded a suicide bomb outside the Russian Embassy in Kabul, killing two employees and several Afghan visa applicants.
At the beginning of this month, Russia invited regional powers to Moscow for multilateral discussions on Afghanistan. These powers included China, India, Iran, Tajikistan, Kazakhstan, Kyrgyzstan, Pakistan, and Uzbekistan. According to his office, Russian President Vladimir Putin spoke at the beginning of the fifth international dialogue on how to build peace and stability in Afghanistan. He stated that there are conflicts "not far from Russia, including on the Ukrainian track," but that these do "not reduce the significance" of the situation in Afghanistan, and that Russia does not want "more points of tension" on its southern borders.Mr. Putin also noted that "international terrorist organizations" like al-Qaida are "stepping up their activity" in Afghanistan.
Pakistan skipped Russia's international Afghanistan conference this year whereas on the other hand, India made sure that its anti-Pakistan stance on Afghanistan was heard well.Pakistan's foreign ministry spokesman Mumtaz Zahra Baloch explained Islamabad's absence from the Moscow meeting during the weekly press briefing. She said Pakistan didn't go because it thinks it can contribute more to Afghanistan peace efforts elsewhere.Pakistan is working on a quadrilateral (US, China, Russia, Pakistan) platform to address Afghanistan's peace and stability and the danger of terrorism, according to a senior Pakistani official.
It was an obvious choice by Pakistan not to participate as it is in dire need of Washington for a successful IMF deal. Nevertheless, it is not wise to be absent from a diplomatic forum and miss the opportunity to express the state's stance. Pakistan is one of Afghanistan's most unstable neighbors. So, its voice matters if it speaks out at all important regional and global venues. Mr. Putin discussed Afghanistan's humanitarian crisis and terrorism at the Moscow conference. These are Pakistan-related concerns. In the future, Pakistan must actively engage in any such conversations that might assist in stabilize Afghanistan and ensure that its voice is heard and its interests safeguarded at such regional gatherings so that others do not take advantage of our absence to further isolate us.
PhD Scholar International Relations Islamabad
guleayeshabhatti@gmail.com