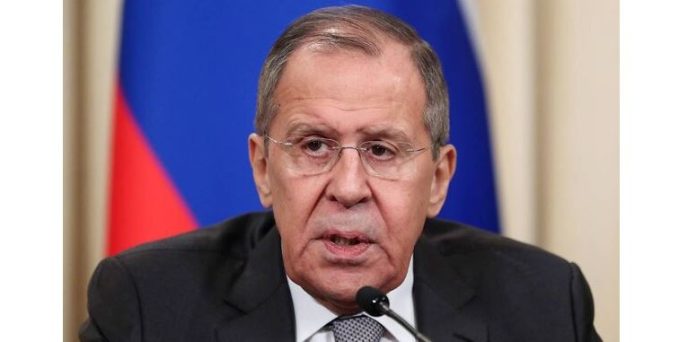 G20 foreign ministers called for an end to the war and grain blockade in Ukraine on Friday, as Russia's top diplomat walked out of a meeting and denounced the West for "frenzied criticism" and squandering a chance to tackle global economic problems.
Russia's invasion of Ukraine and its impact on food security and energy dominated the closed-door gathering on the Indonesian island of Bali, which ended with no joint statement, and no announcements of any agreements being reached.
The forum was the first face-to-face meeting between Russia and the fiercest critics of its war.
The spotlight was firmly on Russian Foreign Minister Sergei Lavrov, whose arrival at Friday's meeting was met by shouts of "When will you stop the war" and "Why don't you stop the war" as he was greeted by Indonesian Foreign Minister Retno Marsudi.
Lavrov emerged from the first session with a stiff rebuke of Western counterparts who he said "strayed almost immediately" from the topics of discussion "to the frenzied criticism of the Russian Federation".
"Aggressors', 'invaders', 'occupiers' — we heard a lot of things today," Lavrov told reporters.
In the following session, Lavrov read a statement then left, without hearing others, according to the European Union's foreign policy chief, Josep Borrell, who described the action as "not very respectful".
Lavrov had on Thursday attended a welcome reception where no G7 ministers were present.
Russia calls the war a "special military operation" to degrade the Ukrainian military and root out people it calls dangerous nationalists.
Ukraine and its Western backers say Russia is engaged in an imperial-style land grab with no justification for its invasion.