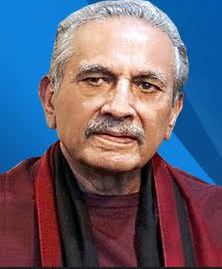 ISLAMABAD, JUN 5 /DNA/ – Former President of Islamabad Chamber of Commerce and Industry (ICCI) Dr. Shahid Rasheed Butt on Sunday said traders support tough decisions of the government to save the country.
The former government should have taken tough decisions which were ignored for political gains which have damaged the economy and hurt the entire population, he said.
The former government delayed LNG purchase hitting the economy and it also avoided importing wheat in time resulting in a crisis and losses to the tune of billions which merits an investigation, he lamented.
Shahid Rashid Butt said that the oil import bill has increased by 91 percent in the last ten months eating away fifty percent of the foreign exchange reserves and there is no possibility of a reduction in the price of oil.
He said that Russia is considering reducing oil and gas production, and if that happens, petrol will exceed 300 rupees a litre in Pakistan, so plans are needed to deal with the expected storm.
He noted that Western nations are in recession therefore, our government should not expect too much from the export sector, import and non-development expenditure should be controlled and consideration should be given to linking the supply of petrol to the ration system across the country.
He said that early closure of markets will save billions and reduce load shedding reduced for the people.
He said that staff of electricity producing and distributing companies are getting free electricity worth Rs5.25 billion which should be stopped.
Shahid Rashid Butt said that in the current worsening economic situation and political unrest if the demand for holding elections is accepted, it will be the last nail in the coffin of the country's economy.
Lessons need to be learned from Sri Lanka, Lebanon and other countries, he said.