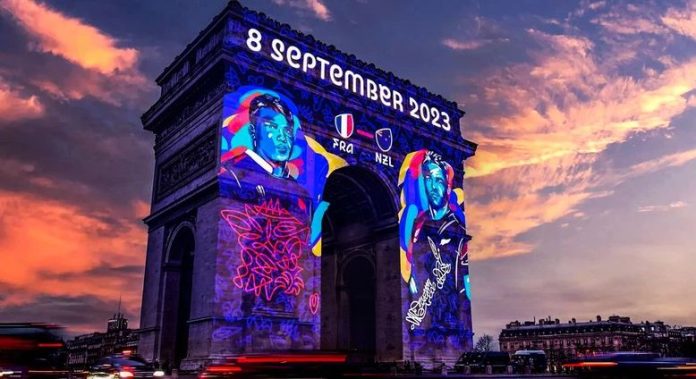 In an unfortunate turn of events just days away from the Rugby World Cup, SuperSport has confirmed a failure to reach an agreement with the South African Broadcasting Corporation for the sub-licensing of broadcast rights to the highly-anticipated global showpiece, which gets under way on Friday.
This is apparently despite months of negotiations and multiple so-called 'reasonable proposals' put forward by SuperSport, all of which were rejected by the SABC.
"SuperSport is disappointed that it has not reached an agreement with the SABC for the sub-licensing of broadcast rights to the 2023 Rugby World Cup despite SuperSport having made various proposals to the SABC on reasonable commercial terms," a statement from the pay channel read.
"SuperSport has approached these discussions in good faith, reflecting its genuine commitment to the nation's rugby enthusiasts. It has used its best efforts to conclude a fair and commercially viable agreement. "
RUGBY WORLD CUP BROADCAST FAILURE COMES AFTER MORE DISAPPOINTING NEWS
This past week, Cricket South Africa (CSA) confirmed that the SABC will not be broadcasting matches between the Proteas and Australia in the tour that is currently underway.
After protracted negotiations, the two parties could unfortunately not reach agreeable terms to secure broadcast rights in time to cover the tour.
"CSA and the SABC are proud to have, over the years, brought cricket content to the multitudes of cricket fans across the country. Through this partnership, content from the domestic cricket scene to the senior men's and women's teams was broadcast to waiting audiences, making the partnership between the SABC and CSA a thriving endeavour," a statement read.
"While CSA is disappointed at the prospect of many South Africans missing out on coverage of the thrill of the much-awaited Australia series, it reaffirms its commitment to making cricket accessible to all South Africans.
"Consequently, CSA will continue to engage with the SABC to find common ground on the broadcasting of cricket content. This is as the public broadcaster pursues to fulfil its mandate of providing cricket coverage for the majority of South Africans, while CSA is unwavering in its quest to ensure that cricket reaches all corners of the country. It is a symbiosis that binds the two organizations together.
"With CSA and the SABC partnership having provided mutually beneficial value in the past, CSA believes that it is in the interest of both the parties' stakeholders that such a partnership be maintained into the future. "