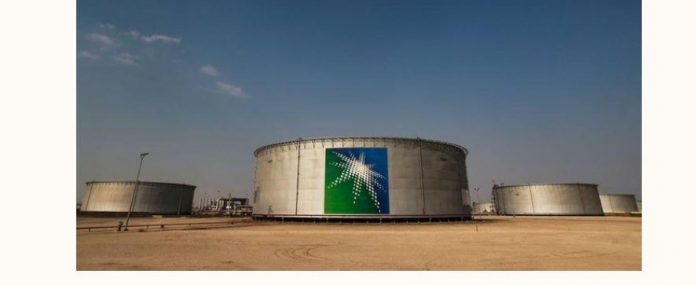 The world's first shipment of blue ammonia is on its way to Japan from Saudi Arabia, marking a significant step towards a sustainable hydrogen usage and a circular carbon economy.
Some 40 tons of high-grade blue ammonia already dispatched for use in zero-carbon power generation, a successful demonstration of the supply network from Saudi Arabia to Japan.
The announcement comes amid growing appreciation of the role hydrogen will play in the global energy system. As per oil giant Aramco, ammonia, a compound consisting of three parts hydrogen and one part nitrogen, can contribute to addressing the challenge of meeting the world's growing energy needs in a reliable, affordable and sustainable manner.
Aramco and the Institute of Energy Economics, Japan (IEEJ), in partnership with SABIC, have successfully demonstrated the production and shipment of blue ammonia from Saudi Arabia to Japan with support from the Japanese Ministry of Economy.
The blue ammonia supply network demonstration spanned the full value chain; including the conversion of hydrocarbons to hydrogen and then to ammonia, as well as the capture of associated carbon dioxide (CO2) emissions.
It overcame challenges associated with the shipping of blue ammonia to Japan for use in power plants, with 30 tons of CO2 captured during the process designated for use in methanol production at SABIC's Ibn-Sina facility and another 20 tons of captured CO2 being used for Enhanced Oil Recovery at Aramco's Uthmaniyah field.
"The use of hydrogen is expected to grow in the global energy system, and this world's first demonstration represents an exciting opportunity for Aramco to showcase the potential of hydrocarbons as a reliable and affordable source of low-carbon hydrogen and ammonia," said Ahmad O. Al-Khowaiter, Aramco's Chief Technology Officer.
"Blue ammonia is critical to Japan's zero carbon emission ambitions to sustain the balance between the environment and the economy. About 10% of power in Japan can be generated by 30 million tons of blue ammonia. We can start with co-firing blue ammonia in existing power stations, eventually transitioning to single firing with 100% blue ammonia," informed Toyoda Masakazu, Chairman and Chief Executive Officer of IEEJ.
Ammonia contains approximately 18% hydrogen by weight and is already a widely traded chemical on the world stage. It releases zero CO2 emissions when combusted in a thermal power plant and has the potential to make a significant contribution to an affordable and reliable low-carbon energy future.