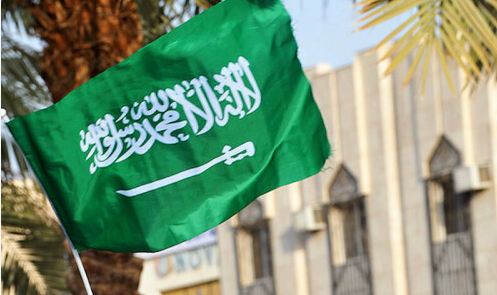 RIYADH, JUL 28: Saudi Arabia summoned a Danish diplomat to protest desecration of the Holy Quran by an extreme-right group in Copenhagen, state media reported early on Friday.
During the meeting on Thursday with the Danish charge d'affaires, foreign ministry officials delivered a protest note urging an end to "these disgraceful acts, which violate all religious teachings (and) international laws and norms" and can "fuel hatred between religions", the official Saudi Press Agency said.
The far-right group Danske Patrioter on Monday posted a video in which a man is seen desecrating and burning what appeared to be the Holy Quran.
It was just the latest such incident to stir anger in the Muslim world. Saudi Arabia, home to the holy cities Makkah and Madina, has also denounced protests by a Sweden-based Iraqi refugee who last month burned pages of the Holy Quran outside Stockholm's main mosque.
In a separate protest last week, the refugee, Salwan Momika, stepped on the Holy Quran but did not burn it, prompting Riyadh to hand a protest note to the Swedish charge d'affaires.
Saudi Arabia and Iraq have called for an extraordinary meeting, expected to be held on Monday, of the Jeddah-based Organisation of Islamic Cooperation (OIC) to address the desecration of the Holy Quran in both Sweden and Denmark.
The secretary general of the 57-member body, Hissein Brahim Taha, received a call from Sweden's Foreign Minister, Tobias Billstrom, on Thursday.
During the call, Billstrom expressed Sweden's rejection of acts that insult the Holy Quran and affirmed their commitment to maintaining good relations with OIC members, as stated in the OIC's official statement.
Furthermore, on the same day, Pakistan and Egypt continued their condemnation of successive acts of sacrilege across Europe, which have sparked widespread anger and condemnation within the Muslim world.
Pakistan slammed the desecration of the Muslim holy book, as well as the dishonouring of its national flag, outside its embassy in Copenhagen.
Last month, two major protests took place outside of the Swedish embassy in Baghdad in the aftermath of that burning, with protesters breaching the embassy grounds on one occasion.
The governments of several Muslim countries, including Iraq, Turkey, the United Arab Emirates, Jordan and Morocco issued protests about the incident, with Iraq seeking the man's extradition to face trial in the country.