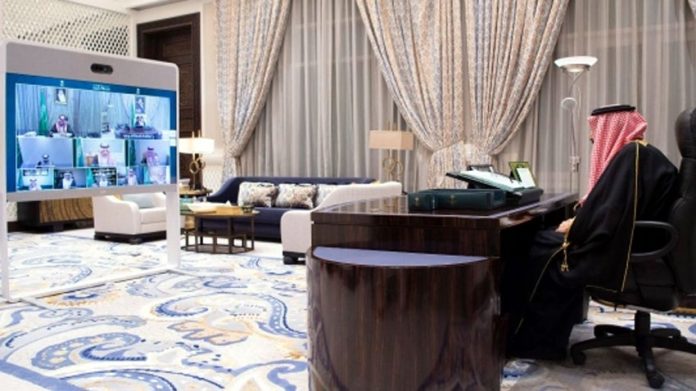 RIYADH: Saudi Arabia says its initiative to end crisis in Yemen reflects Riyadh's continued concern for security and stability in the region.
Chairing the cabinet session virtually, the Saudi King Salman bin Abdul Aziz said initiative comes as serious and practical support for peace and political efforts made at global level.
Meanwhile, in a statement, Acting Minister of Media, Majid Al-Qasabi said Cabinet strongly condemned continued Israeli settlement expansion in West Bank, including East Jerusalem and demolition of Palestinian property.