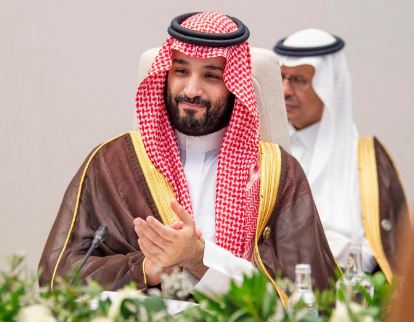 ISLAMABAD, AUG 30 (DNA) — Saudi Crown Prince and Prime Minister Mohammed bin Salman may pay a short visit to Pakistan in the second week of next month.
The possible visit of the Saudi Crown Prince would be of four to six hours as part of first leg of his tour which will later take him to Pakistan's arch-rival India.
Sources say that Mohammed bin Salman will arrive in Pakistan on September 10 and his stay in the country will be for around six hours, after which he will depart for India on a state visit for G-20 meeting.
During his brief stay, the Saudi royal guest is expected to hold meetings with Caretaker Prime Minister Anwaar-ul-Haq and Army Chief General Syed Asim Munir with focus on bilateral relations including defence, trade and the oil refinery plan.
Matters pertaining to mutual interest would come under discussion, say a diplomatic source. The construction of an oil refinery in Pakistan by Saudi Arabia will also be discussed during MBS visit, they say.
The Saudi ruler was to travel to Islamabad on November 21 — his first visit in over four years that Pakistan was hoping would bring another financial bailout package. However, the much-anticipated visit of Saudi Crown Prince Mohammed bin Salman to Pakistan was postponed due to unknown reasons.
"The visit is being rescheduled. New dates will be mutually finalised by the two sides," Foreign Office spokesperson Mumtaz Zahra had said. Salman had also postponed his visit to neighboring India as well as other Asian countries. — DNA