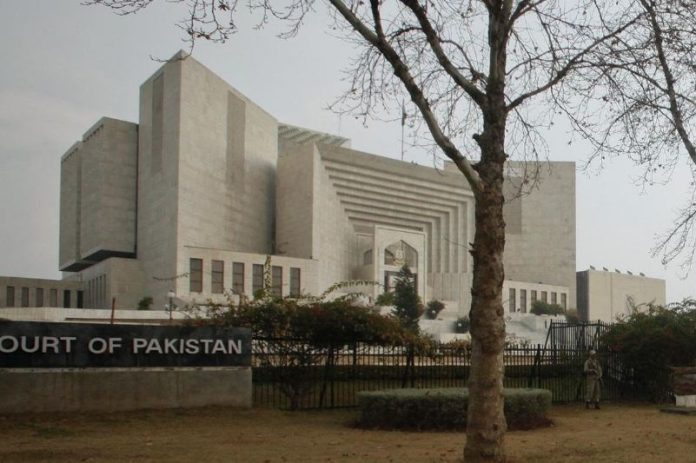 ISLAMABAD: A plea challenging the ascent of two key bills was filed at the Supreme Court on Tuesday after President Dr Arif Alvi revealed that he had not signed legislation amending the Official Secrets Act and the Pakistan Army Act.
Dr Alvi had created a stir on Sunday by claiming that he had not signed the Official Secrets (Amendment) Bill and the Pakistan Army (Amendment) Bill, attributing the confusion to his staff's actions. This revelation plunged the country into a state of chaos.
In a social media post, the president vehemently denied giving his assent to the two bills. He admitted, however, that his staff failed to return the bills to parliament within the stipulated 10-day timeframe mandated by Article 75 of the Constitution. He accused his staff of not only deceiving him but also undermining his authority, effectively concealing the fact that the bills had not been returned.
Alvi said that he found out on Sunday that the bills had not been returned within the stipulated timeframe, adding that on his repeated enquiries from his staff, he got the assurance every time that the bills were returned.
Read Special court grants Asad Umar bail in cypher case till Aug 29
Subsequently, he wrote to the principal secretary to the prime minister that the services of serving secretary to the president were no more required.
Meanwhile, the caretaker government responded swiftly to the president's allegations, as it defended the enactment of the Official Secrets (Amendment) Bill, and the Pakistan Army (Amendment) Bill, saying that the bills became the law on maturity of the 10-day period for presidential assent.
A petition filed with the apex court however has sought the SC's guidance on the matter.
The application has been filed by Advocate Zulfiqar Ahmed Bhutta seeking that the two bills be "acquitted".
It argues that the amendments in both laws "are very sensitive as not only will it affect upon the accused persons but the general public also".
The petitioner stressed that a "crisis" has arisen as a result of the president's claims and that "it is possible that the proceedings under the amended acts would not be maintainable".
It prayed that the SC may provide directives to the government "regarding the legal status of both the said bills within the next ten days" and that "during the pendency of this petition all actions in view of the Official Secrets Act, 2023 and Army Act, 2023 may be declared suspended".