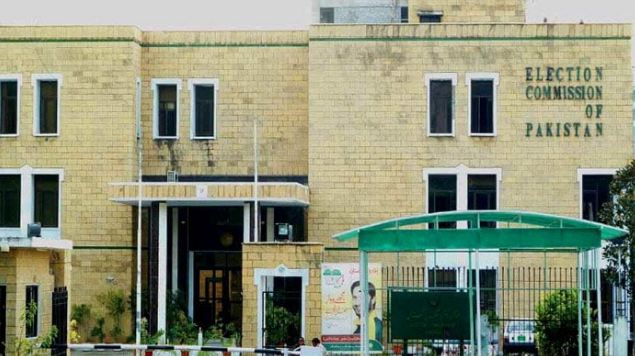 ISLAMABAD, APR 11: The Election Commission of Pakistan (ECP) submitted on Tuesday a report to the Supreme Court on the non-provision of election funds as the federal government failed to release the finances to hold polls in Punjab.
A three-member bench, headed by Chief Justice of Pakistan (CJP) Umar Ata Bandial had directed the electoral body to hold elections in Punjab on May 14, and the federal government to provide funds worth Rs21 billion to ECP by April 10.
The report was submitted to the SC's Registrar's Office in a sealed envelope, which will be sent to the chambers of CJP Bandial, Justice Ijaz ul Ahsan and Justice Munib Akhtar.
It may be noted that the top court had warned of action in case of non-compliance with the orders.
Despite the orders, the government failed to meet the deadline set by the apex court as the ECP has not yet been financed. Instead of providing the funds in time, the government on Monday tabled a bill seeking approval of funds for the elections in both Punjab and Khyber Pakhtunkhwa.
As per the decision of the federal cabinet, Finance Minister Ishaq Dar introduced the money bill, saying that the government was laying the bill before the house in the light of the Supreme Court orders to release Rs21 billion to the ECP to hold a general election in the two provinces.
The finance minister said the federal cabinet, in its recent meeting, pondered over the SC orders and, in view of the house's resolution, sought the will of Parliament to take a final decision regarding the allocation of funds for the Punjab and KP general election.
The move came after the SC had declared the ECP's decision on the Punjab and KP elections null and void, while ordering it to hold snap polls — a persistent demand forced by Pakistan Tehreek-e-Insaf (PTI) Chairman Imran Khan after he dissolved the assemblies in both the provinces.
The apex court had given the date of May 14 for the polls in Punjab. However, the verdict which was supposed to be a way out of the ongoing political and constitutional crisis further deepened it as the government rejected the SC ruling.
Besides, the money bill, the government also stresses holding the elections in the entire country simultaneously.
On Monday, the parliament's joint sitting also adopted a resolution stressing the holding of general elections of the national and the provincial assemblies simultaneously to "strengthen the federation".