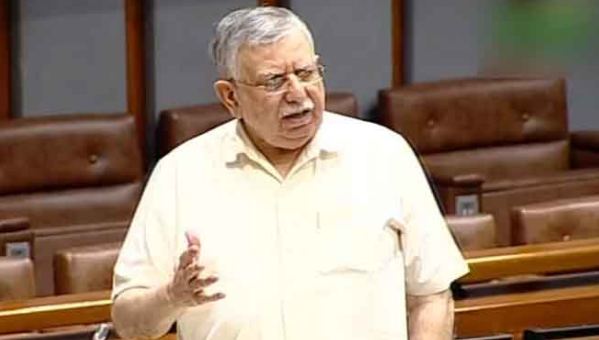 ISLAMABAD: A sedition case has been registered against former finance minister and Pakistan Tehreek-e-Insaf (PTI) leader Senator Shaukat Tarin in the Federal Investigation Agency's (FIA) Cybercrime Wing for allegedly sabotaging negotiations between Pakistan and the International Monetary Fund (IMF).
The case was filed against the former finance minister under Pakistan Electronic Crimes Act (PECA) 2016 Section 20 over his alleged audio leak that had surfaced on the internet. Sections 124-A and 505 of Pakistan Penal Code have also been included in the first information report (FIR).
The FIR was filed by Arshad Mehmood.
A day earlier, the coalition government allowed the FIA to arrest the former finance minister after the agency sought the interior ministry's nod to detain him. 
The FIA completed its probe against Tarin and his leaked audios involving the former Punjab and Khyber Pakhtunkhwa finance ministers.
The federal probing authority initiated an inquiry into the matter last year after the alleged telephonic conversations between Tarin and the two provincial finance ministers surfaced that triggered a verbal spat between the government and the PTI for purportedly trying to jeopardise the IMF deal after the devastating floods.