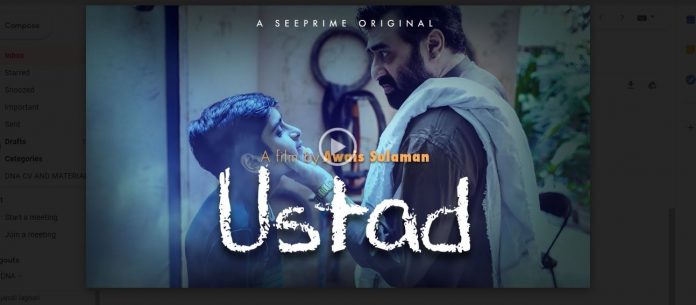 DNA
ISLAMABAD, OCT 10 – Continuing to bring forth a diverse collection of short-form content to the viewers, See Prime, the digital entertainment platform, has released its latest short feature 'Ustad' starring the multi-talented Yasir Nawaz in the lead.
'Ustad' narrates the story of a working child and his boss. The kid, played by child star Anas, works for his Ustad (Yasir Nawaz) and is a big cricket fanatic. The heart-touching story explores the relationship between a teacher and his student and how things aren't what they always seem to be. It comes as a reminder that the people who have your best interest at heart always push you to do your better.
'Ustad was a story that was emotionally challenging for us to bring,' said Executive Producer Seemeen Naveed, talking about the latest short-feature. 'At See Prime, we aim to bring the content that is not only entertaining but makes you question the realities around you – and Ustad is going to do just that.'
Penned down by Addison and directed by Awais Suleiman, the film explores a rare relationship between a mentor and his student. 'Ustad' is co-produced by Mahib Bukhari and Ali Hussain and is executively produced by Seemeen Naveed.