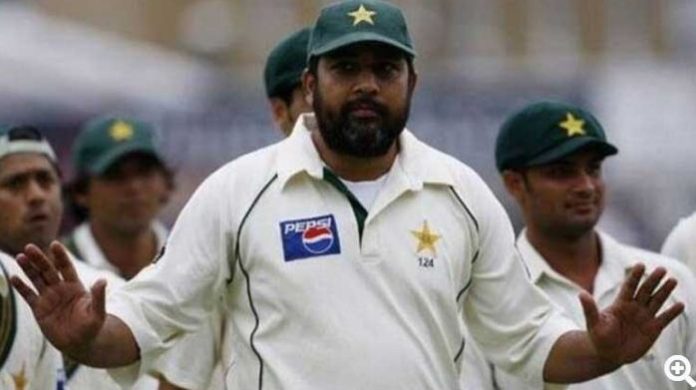 New Delhi, JUN 4: Virender Sehwag showered praise on former Pakistan captain Inzamam-ul-Haq and called him the best middle-order batter across Asia and explained he never used to panic even if the required rate had gone past eight runs per over.
"Everyone talks about Sachin Tendulkar but Inzamam-ul-Haq is Asia's biggest middle-order batsman," Sehwag said during programme.
"See Tendulkar was above the league of batsmen. So he doesn't count. But when it comes to the most superior-middle order batsman across India, Sri Lanka, Pakistan, I have never seen anyone better than him (Inzi)," he said.
Sehwag also recalled how fearless Inzamam-ul-Haq used to be while chasing. "In that era – 2003-04 – he used to talk about scoring 8 an over. He would say, 'don't worry. We'll score easily'. 80 required in 10 overs, any other players would panic but he was always confident," he said.
Sehwag also recalled an incident from 2005 series between India and Pakistan and how he tricked Inzamam-ul-Haq to bring the long-on fielder up so that he could hit a six.
"It was in 2005. Kaneria (Danish) was bowling round the wickets right at my pads. They were trying to stop me from scoring. I played an over or two defensively. I said to him, 'Inzy bhai, it's been a while. Now my legs are also hurting… How long should i stretch and take it on my pads?
"I told him to call the long-on fielder inside the circle. He asked me what I'd do then. I said that I'd hit a six. He said 'your are joking.' I said, 'send the fielder back if I don't hit a six.'"
"He agreed and called the fielder closer. Kaneria bowled a googly. He didn't know about this and I hit the googly for a six over long-on. Kaneria got angry.
He said, 'Inzi bhai, why did you bring the fielder up?' Inzamam told him; 'Be quiet, you don't know what's going on here…Go back and bowl. Otherwise, I'll send you out from the ground.'"