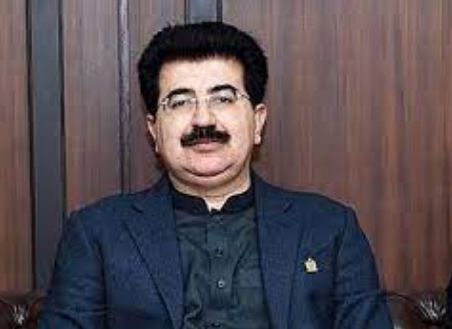 ISLAMABAD, JUL 24 (DNA) — Senate Chairman Muhammad Sadiq Sanjrani on Monday nominated a 'panel of presiding officers' for the upcoming 331st session in a significant move aimed at ensuring the smooth functioning of the upper house of parliament.
This decision came in accordance with Sub-Rule 1 of 14 of the Rule of Procedure and Conduct of Business. The panel of presiding officers comprises three distinguished members of the Senate: Senator Maulana Abdul Ghafoor Haideri, Rubina Khalid, and Mohsin Aziz.
Their role will be to efficiently conduct the business of the house in the absence of both the Senate chairman and deputy chairman.
In a poignant moment during the session, Senate Chairman Sanjrani requested Senator Maulana Faiz Muhammad to lead the assembly in offering Fateha for the souls of those who tragically lost their lives in recent terrorist attacks and the devastating rains and floods that have impacted various areas of the country.
Senator Maulana Faiz Muhammad, with heartfelt prayers, sought forgiveness and the highest ranks in Jannah (paradise) for the departed souls. He also called for patience and strength for the bereaved families to bear the irreparable loss with equanimity.
The 331st session promises to be one of significance as the members come together to address crucial matters concerning the welfare and progress of the country— DNA