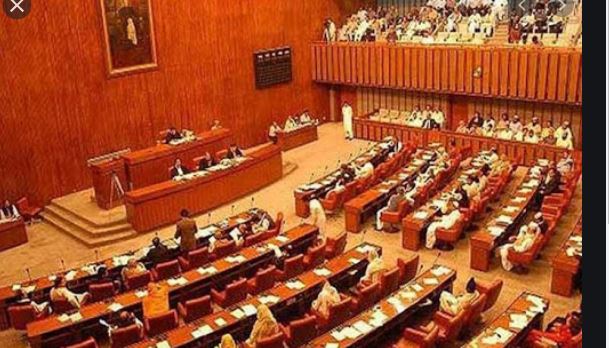 ISLAMABAD, OCT 26 (DNA) – Pakistan's upper house (Senate) has unanimously passed a resolution condemning blasphemous caricatures in France.
According to details, this historic resolution was presented by the Leader of the House Dr. Shahzad Waseem. The text of the resolution states that when such measures are government-sponsored, divisions are created between different religions.
It further stated that our love for the Prophet (PBUH) is part of our faith. No Muslim will tolerate disrespecting of Prophet (PBUH). The unanimous resolution said that such measures hurt the feelings of Muslims. The international community must play its part in preventing such actions.
During the meeting, Senate Chairman Sadiq Sanjarani directed to hand over a copy of the resolution to the Foreign Office and the French Ambassador. In his address on the occasion, Senator Siraj-ul-Haq and Ameer of Jamaat-e-Islami said that the actions of France hurt the feelings of 1.52 billion Muslims. It is important to hold an OIC meeting on this issue.
Senator Siraj-ul-Haq demanded from the government of Pakistan to boycott all French products and expel its ambassador from the country. Pakistan should take the lead in the OIC on this matter, he said. = DNA
===========================