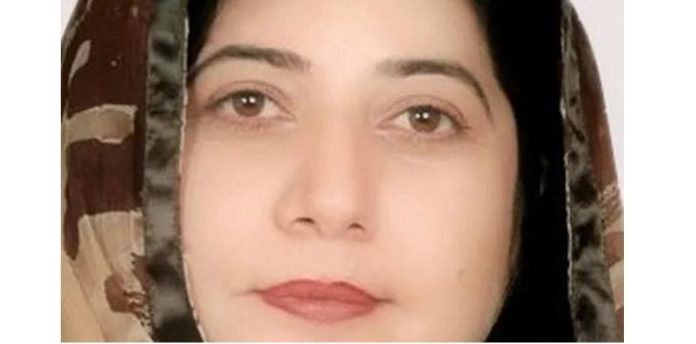 KARACHI, SEP 19 (DNA) — ShabnamZafar(SZ) Penal candidate Ms. Shabnam Zafar has been elected unopposed as new President of Khairpur Chamber of Commerce & Industry for 2022-2023. According to a press statement Monday, Sunny Kirshan Chand has been elected unopposed Senior Vice President and Muhammad NadeemWarsi elected unopposed as Vice President.
The list of successful Shabnam Zafar Group Candidates included names of Shabnam Zafar, Sunny Kirshan Chand, Muhammad NadeemWarsi, Yaar Muhammad Shaikh, Prof. A. Salam Shaikh, MujeebullahMemon, Sajid Aziz Mir, Mrs. Qurat-ul-Ain, Muhammad Bashir Aarain, Masood Ahmed Siddiqui, Muhammad Usman Afzal, Mrs. FarhatManzoom and Noman Afzal. as the Managing Committee members have been elected unopposed.
Shabnam Zafar has expressed gratitude and conveyed thanks and compliments to the business and industrial community of Khairpur for reposing confidence. She vowed to continue support to United Business Group (UBG) in FPCCI.
Shabnam Zafar said government to develop long-term dates export policy for the growth and sustainability of the agro industry. She said that steps should be taken to resettle the dates industry destroyed by the flood in Khairpur and resettle the flood-affected people.
Shabnam Zafar also demanded investigation in the building of Khairpur Chamber of Commerce fire incident and also demanded land for Khairpur Chambers. =DNA