President Shavkat Mirziyoyev at the first session of the Senate of the Oliy Majlis focused on important tasks to improve the efficiency of the upper house of parliament.
The Head of the state noted that a number of important programs have been adopted to solve social problems, which served as the basis for extensive efforts undertaken, and that senators should also take the initiative and come up with corresponding proposals on these issues.
"Each committee of the Senate needs to formulate plans for its activities building on the problems in regions. Based on the results of enquiry into the situation at places, the Senate Kengash and committees should conduct field meetings, with participation of the heads of ministries and other government agencies. This practice will allow us to quickly address problems concerning the population", the President said.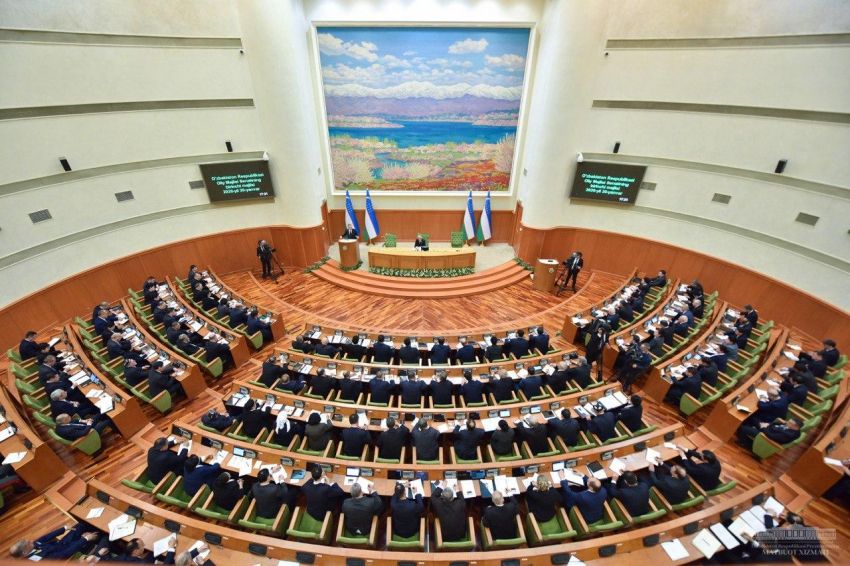 Shavkat Mirziyoyev also noted the importance of parliamentary control over the consideration of the draft national budget and its execution, of regular hearings of executives on the course of implementation of reforms, and the constant attention to youth issues and education.
Meanwhile, the President maintained that it is imperative to strengthen the role of the upper house of Oliy Majlis in delivering an atmosphere of irreconcilable fight against corruption and crime in general in society, as well as boost control over the activities of government bodies aimed at enhancing the role of women in society. The Head of the state pointed to the significance of the active participation of senators in ensuring the further growth in Uzbekistan's standing in the world, in enhancing the country's international relations and assisting in attracting foreign investment.