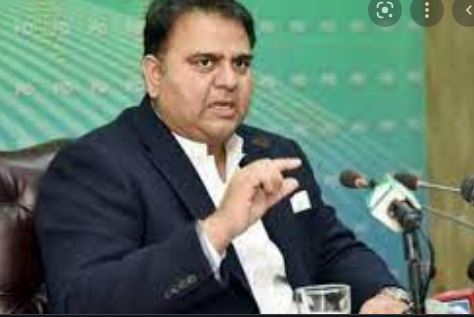 PESHAWAR, Minister for Information and Broadcasting Chaudhry Fawad Hussain on Wednesday said Pakistan Muslim League-Nawaz (PML-N) President Shehbaz Sharif and Vice President Maryam Nawaz had orchestrated the drama of no-confidence motion against Prime Minister Imran Khan for fleeing from country.
"The purpose of no-trust move by Shehbaz and Maryam is nothing but only to get a chance for going abroad, but we will not let them succeed in such attempts until they return the looted public money," he said while addressing a condolence reference in memory of senior journalist Rahimullah Yousafzai and Editor-in-Chief of Daily Frontier Star Professor Dr Hafiz Sanaullah here at the Peshawar Press Club.
Fawad said ironically, the opposition parties were comprised 'political dwarfs', who did not do research on major socio-economic issues and eventually became a source of 'fake news'.
He said it were the PML-N and the Pakistan Peoples Party (PPP), which while in power for 10 years ((2008-18)) had taken massive loans of Rs 23 trillion. The country in fact was plagued with a 'decade of darkness'.
Some Rs 6 trillion loans were taken from 1947 to 2006 and spent on the construction of Islamabad, purchase of Gwadar, raising and equipping the armed forces, and developing roads infrastructure, he added.
He said the present government had to borrow money for repaying the past regimes' loans of 18 billion dollars in the next two years.
Appreciating the people of Khyber Pakhtunkhwa for constantly reposing confidence in the leadership of Prime Minister Imran Khan, Fawad said the political journey of 'change' was started from the province in 2013, which helped abolish the two-party system in the country.
It was unprecedented that the Pakistan Tehreek-e-Insaf (PTI) was again given a two-third majority in the 2018 general election, he added.