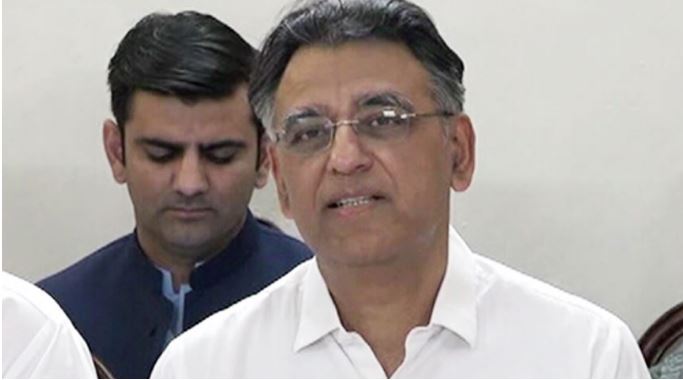 ISLAMABAD: Pakistan Tehreek-e-Insaf (PTI) Central Secretary General Asad Umar said that the imported Prime Minister Shehbaz Sharif has badly failed to deliver in short span of two months. 
Asad Umar said that Shehbaz Sharif earned his cosmetic fame of 'Punjab Speed' through spending massive funds on self-projection as chief minister Punjab.
However, he said that the competency and efficiency of 'Punjab Speed' badly exposed in his two months tenure as a prime minister.
Asad Umar said that like in Punjab, Shehbaz Sharif's performance in the center could be seen in advertisements only, as on the ground his deliverance was zero.
PTI Central Secretary General taunted that Shehbaz Sharif exposed so quickly that even Pakistani cricketing star Shahid Afridi would not have scored a century so fast