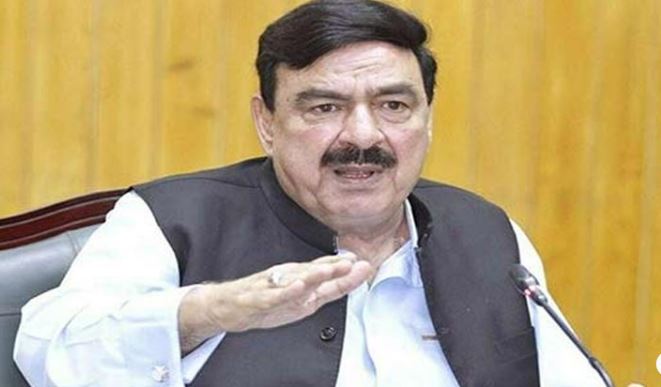 RAWALPINDI – Awami Muslim League Pakistan (AMLP) leader Sheikh Rashid on Saturday accused the Pakistan Muslim League-Nawaz (PML-N) leadership of "stealing" the US cypher.
In a series of tweets, the former Interior Minister Rashid said that statement of government on cypher has turned in favour of Pakistan Tehreek-e-Insaf (PTI) Chairman Imran khan. He said that only Imran Khan can take Pakistan out of the economic and political crisis.
Rashid went on to say that the decision of appointment or demotion would be made by November 15.
He said that PML-N supremo Nawaz Sharif is waiting while PML-N vice-president Maryam Nawaz and Finance Minister Ishaq Dar got the "clean chit" through a deal.
He said that the rulers are trapped by the masses and now they cannot run away.
Earlier, a meeting of the federal cabinet on Friday was informed that the cypher, which PTI referred to as conspiracy to overthrow former prime minister Imran Khan-led govt, has gone missing from PM House record.
A special committee of the cabinet has been formed to investigate the audios related to the diplomatic cypher in the cabinet meeting chaired by PM Shehbaz Sharif, and it has been informed that the copy of the cypher is missing from the records of the PM's House.
The cabinet also expressed serious concern over the fact that the audios of the former prime minister, former principal secretary to the prime minister, and other people related to the diplomatic cypher have exposed the criminal conspiracy of the former government and Imran Khan.