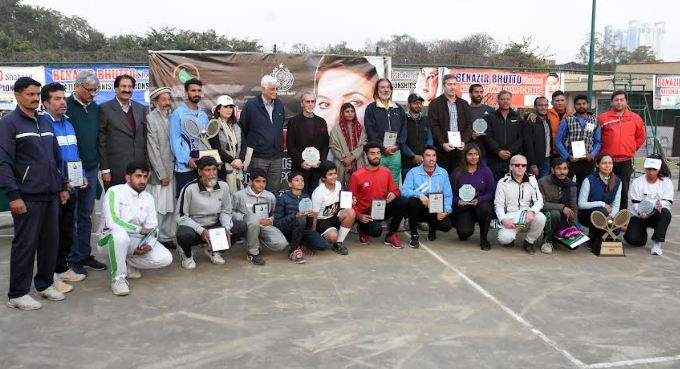 AFZAL JAVED
ISLAMABAD: Muhammad Shoaib stunned Muzammil Murtaza in the close encounter to become champion in the Men's singles category of 8th Shaheed Benazir Bhutto National Tennis Championship, as he won 2-1 in the final played here at Islamabad Tennis Complex on Sunday.
The house full final were witnessed at main tennis court of Islamabad Tennis Complex which played more than three hour, it was all left between the country's two elite youngsters, Muhammad Shoaib and Muzammil Murtaza.
Muhammad Shoaib who had beaten Pakistan's number one Aqeel Khan in the semi-final had shown their wonderful skills in final against Muzammil as he also enjoyed overwhelming crowd support. The first set started at a high pace, both Muzammil and Shoaib managed to break each other's serve countless times. It was a see-saw battle, both displayed top quality tennis which was witnessed after a long time as Shoaib won the first set 7-5-4.
In the second set Muzammil took a lead from the start and never allowed shoaib to come back as he won the second set 6-1. In the decisive set Shoaib managed the championship title by winning the final set 6-4 and the title of the men's single category.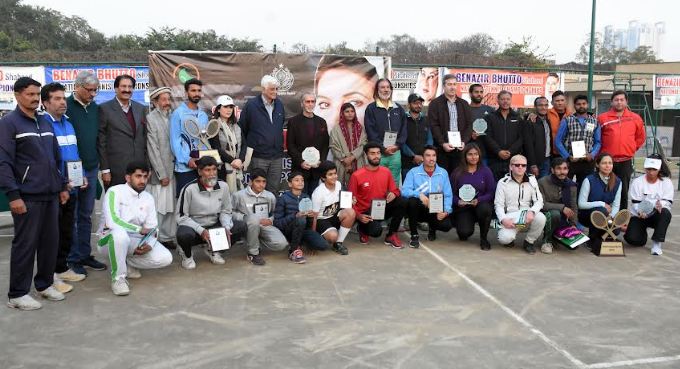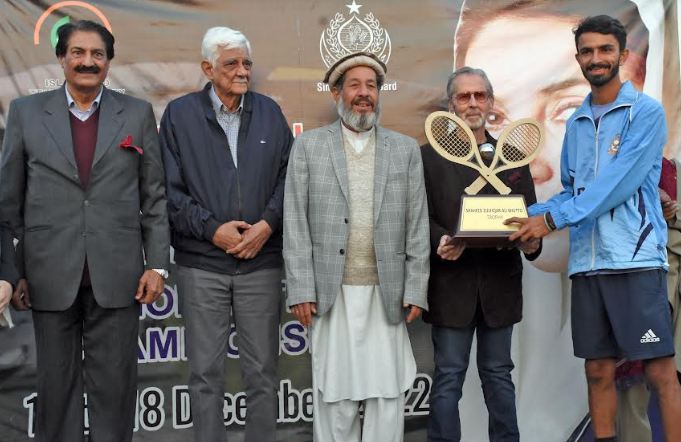 In the ladies singles final, Sarah Mehmoob thrashed Esha Jawad by 2-0 in, Sarah won the first set 6-0, while Sarah simply demolished in the second set by 6-1.
Senator Taj Haider, Senator Farhatullah Babar, Senator Krishna Kumari , President Pakistan Tennis Federation Salim Saifullah Khan, Sir Syed Ahmed Khan grandson Ahmed Masood, ITC Chairman and former Pakistan Davis Cup coach Fazle Subhan and other dignities were also present during the prize distribution ceremony.
Results:
Men's singles final results: M. Shoaib bt Muzamil Murtaza 7-5, 1-6, 6-4
Ladies' singles final results: Sarah Mehboob bt Esha Javad 6-0, 6-1
U12 single final results: Hassan Usmani bt Shayan Afridi 2-4, 5-3, 4-2
U10 single final results: Shayan Afridi bt Hajra 4-1, 4-2
Senior 45 Doubles final: Azeem Khan/Mehmood Khan bt Israr Gul/Rashid Malik 5-7, 6-1, 10-7