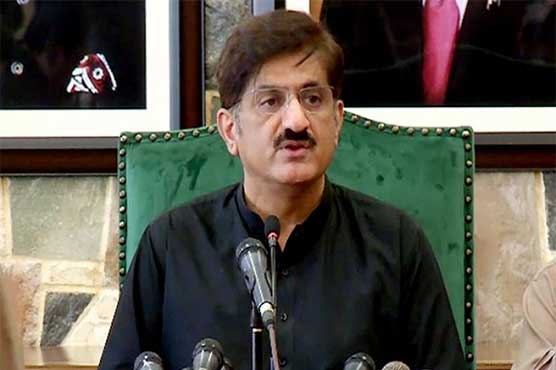 KARACHI (DNA News) – Sindh Chief Minister Syed Murad Ali Shah Friday said the province always respected the federation's decisions and changed its policies according to the relaxation provided by the federal government in the coronavirus lockdown.
Murad Ali Shah addressed a news conference and said the provincial regime had imposed the lockdown after contemplation. He urged all to take precautions to counter the pandemic as it is not over yet.
"People, especially heart and diabetes patients, should stay at home and wear masks along with other protection if visit outside. Only those should go out who are allowed. The lives of all of us have been changed.
"The provincial government closed all crowded areas on March 14, shopping malls, markets and transport on March 17 and tightened the lockdown further from March 22 after carefully analyzing the situation.
"The federal government imposed the lockdown on April 1. Planning and Development Minister Asad Umar announced that the restrictions will continue till April 14 which were further extended for two weeks. Every province admitted that the lockdown proved beneficial."