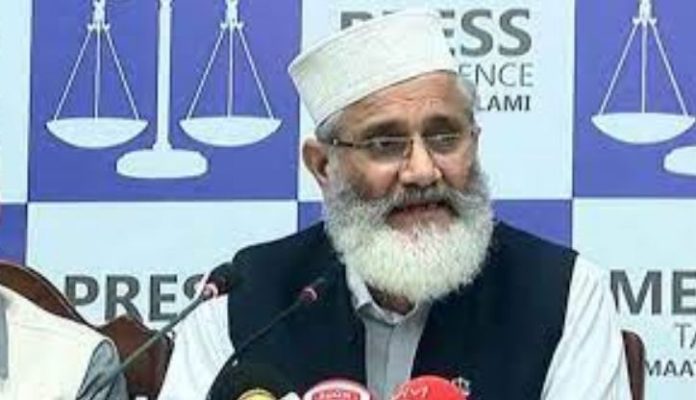 QUETTA, Mar 11 (DNA): Jamaat-e-Islami Amir Sirajul Haq said on Saturday
the country was getting poor due to the lavish lifestyle of its rulers.
Addressing a press conference in Quetta, he said the inept rulers
wreaked havoc in the country, while saying the people were facing
starvation due to the wrong policies pursued.
Amir JI said the current political system failed to revive the economy.
He added before joining the coalition government, PDM parties –
including Pakistan Peoples Party and Jamiat Ulema-i-Islam – were
protesting against inflation.
He asked for the abolishment of the governor houses saying these extra
expenditure should be spent on the people as a poor country like
Pakistan could not afford this extravagant spending.
The JI chief said that the doors of the parliament should be closed for
these people, since they are the "children of Mir Jafar and Mir Sadiq".
Because of them, 230 million people are indebted to the International
Monetary Fund (IMF) and the World Bank (WB). He said that those with the
atomic bomb and the best army in the world are forced to run after
flour.
Siraj said that these people are imposed in martial law, and even when
there is democracy, these same families are imposed, and now they are
imposing their "princes and children" on the people. He added that
because of them, 85 percent of Pakistanis are forced to drink dirty
water.
====