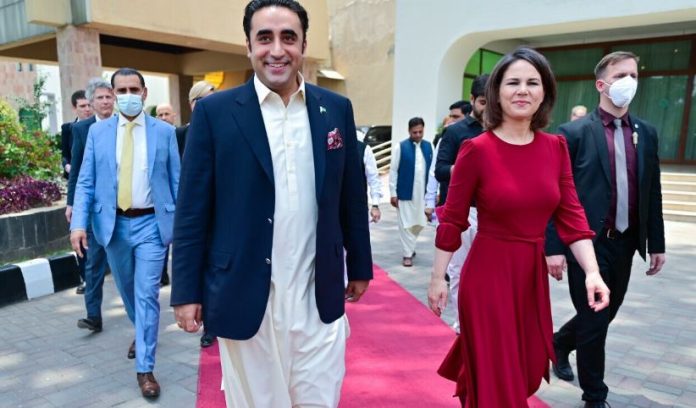 ISLAMABAD, JUN 7: Space for dialogues on Kashmir deteriorating due to India's unilateral provocative actions, said Foreign Minister Bilawal Bhutto Zardari.
He was addressing a joint press conference on Tuesday after the meeting with his German counterpart in Islamabad.
German Foreign Minister Annalena Baerbock is on her maiden two-day visit to Pakistan.
Baerbock lauded Pakistan's efforts to welcome Afghan refugees and providing them shelter amid the humanitarian crisis in the region.
The German minister pledged "continued support" to help Pakistan host the Afghan community in the country.
"We want to work together with your government, Pakistani people, and our international partners to improve the living conditions and provide access to education and decent health care," Baerbock added.
While condemning the Russia-Ukraine conflict, the German foreign minister said the whole world is facing the consequences of war in Ukraine because it is a hybrid war and not just a war with bombs and tanks.
"I would like to make one thing clear that there is not a single sanction on nutrition, on health, or on corn. On the opposite, the only sanctions which hit the system of the Russian regime," she added.