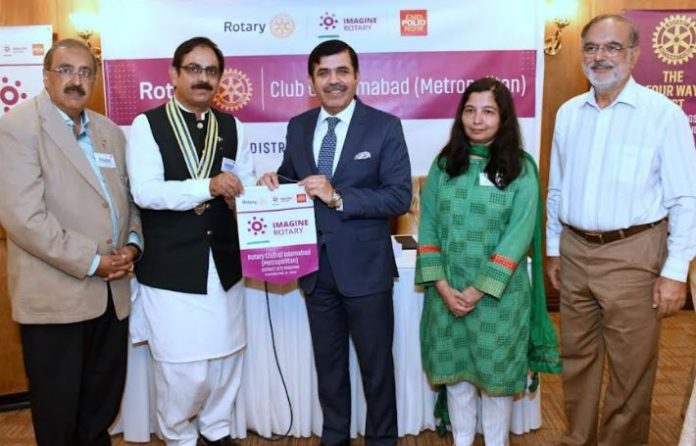 DNA
ISLAMABAD: Resilient Pakistan – A special talk on Resilient Pakistan was organized by Rotary Club of Islamabad (Metropolitan) in line with celebrations of 75th Anniversary of Independence of Pakistan. Imran Ghaznavi President RCIM welcomed the Guest Speaker Maj General Dr Sumraiz Salik.
General Salik served in army for 34 years. High points of his career have been, instructional appointments, rich experience of war on terror, 5 tenures in GHQ and command of a formation in Balochistan. He authored a book on War on Terror and he completed PhD on Strategic Security Management of CPEC in 2021.
General highlighted how Pakistan has faced various challenges since it's independence and resiliently the entire nation over powered them.
Courage, contentment, faith and bravery are in our national bloodline. We all need to unite and together can lead Pakistan into the road of Peace and Prosperity remarked Imran Ghaznavi.
The talk ended with a vote of thanks by Mian Shaukat Masood.