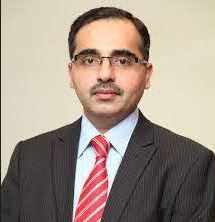 ISLAMABAD: The Friends of Economic & Business Reforms (FEBR) President Kashif Anwar on Sunday said that the super tax means taxing the already taxed even more, as it would squeeze the formal and registered sector of the economy.
Hitting hard at the government for levying 10 percent super tax on businesses, he warned that it would trigger an avalanche of inflation, leading to closure of documented small businesses, factories and SMEs owing to unbearable cost.
He was of the view that the tax would destroy small traders and it would unleash a storm of inflation in the country. He was of the view that if the government imposed fixed tax, then the big fish would have dodged it.
Kashif Anwar said that the economy is nose-diving and such a measure at this time will reverse the industrialization momentum. He said that the industry was already facing crippling costs due to rising prices of commodities and energy, adding this super tax will be priced in their balance sheets and passed on to the customers in many cases, leading to escalate the inflation further.
He lashed out at the government for putting 10 percent levy saying it would result in closure of many industrial units.
Lambasting the government for levying the tax, he said that it would crush the economy, exacerbate inflation and joblessness in the country, besides increasing imports and sliding the country into economic disaster.
He said this tax is an attack on those sectors of the economy that have the potential of growth and which can increase production and livelihood.
It would further squeeze the formal sector of economy and traders would pass on the tax to customers in the shape of higher prices of commodities, he added.
He said that putting more burdens on trade and industry would lead to a severe crisis in the country. He suggested to the government that instead of imposing more burdens on the already registered sector, efforts should be made to bring other unregistered sectors in the tax net so as to increase the revenue of the country in the right direction.
He said that in order to get rid of the IMF, it was necessary to increase its exports by giving incentives to the value added sectors so that a lot of foreign exchange can be earned for the country and the country can avoid default.
No country in the world can charge 39 percent tax to corporations and still keep the economy afloat, he added. Additionally, new private-sector and foreign investments dry up completely in an uncompetitive market, he said.