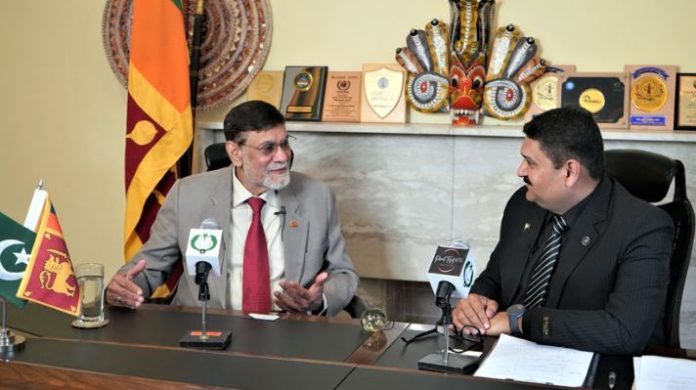 ISLAMABAD, MAR 01 (DNA) — Sri Lankan High Commissioner Mohan Wijewickrama has emphasized on promoting cooperation among SAARC countries in diverse fields, including development, trade, education, science, people to people contacts, connectivity, and tourism.
In an exclusive interview with state-run Radio Pakistan's Channel Planet FM 87.6 Wednesday, he said Pakistan and Sri Lanka enjoy historical social, political and defence relations. He said our bilateral cooperation is improving in the field of trade and economy.
He mentioned that both countries had signed Free Trade Agreement to tap the trade potential of the two nations. He highlighted that Sri Lanka was the biggest trade destination of Pakistani goods last year.
The High Commissioner also commended Pakistan for providing scholarships to Sri Lankan students. He said Sri Lankan institutions have great partnership with the Higher Education Commission, the National Defence University and other academic organizations to promote research.
Regarding enhancing connectivity between the two states, Mohan Wijewickrama wished Pakistan International Airlines direct flights to Sri Lanka. He also commended Pakistan's support for Sri Lankan cricket team in the past. — DNA