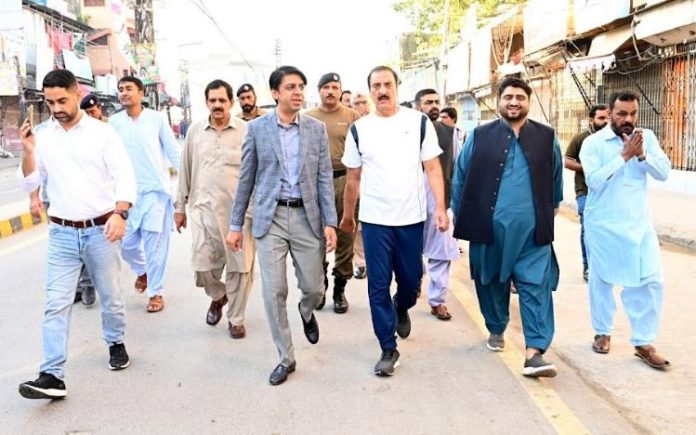 DNA
Rawalpindi: Chairman Rawalpindi Waste Management Company (RWMC) and President RCCI Saqib Rafiq has said that the risk of dengue spread has increased due to recent rains. "Maintaining cleanliness and eradicating mosquito breeding sites is the most effective preventive measure against dengue fever," said Saqib Rafiq during his visit to different parts of the Rawalpindi city as part of an anti-dengue drive.
He along with Commissioner Rawalpindi Liaquat Ali Chath and officials of RWMC visited Raja Bazar, Bani area, Liaqat Road, Muree Road and other areas of the city to inspect the cleaning arrangements.
He said that September and October are important months where the count of dengue patients shows an increasing trend.
He said that this is our own city. Spread of Dengue can be avoided only by keeping the environment clean. It is our common responsibility to make the city clean. Chairman RWMC and President RCCI said all institutions should work together to prevent the spread of dengue.
He appealed to the public and the business community not to allow water to stand in houses and business centers, dispose of garbage immediately and keep the environment clean.