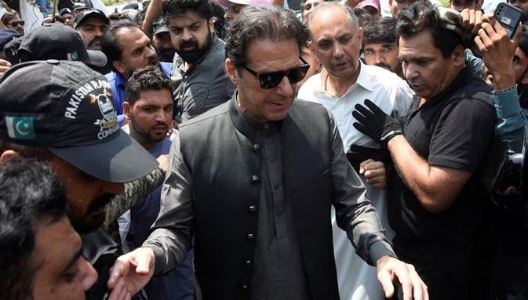 THE SUPREME COURT HAS DECLARED IMRAN KHAN ARREST AS ILLEGAL. THE COURT ASKED THE PTI CHAIRMAN TO RESORT TO HIGH COURT FOR FURHTER PROCEEDINGS.
EARLIER, THE SUPREME COURT OF PAKISTAN HAS ORDRED THE CONCERNED AUTHORITIES TO PRODUCE CHAIRMAN PTI IMRAN KHAN BEFORE THE SUPREME COURT.
The court said Imran Khan should be brought to SC at 430. The court further said that the NAB warrant from the face of it appears to have been acquired wrongfully.
The Court further observed that we not allow anybody to arrest somebody from the court premises. The judges were unanimous in their view that the court will not allow any arrest from the court premises.
The apex court further asked from the NAB that why it entrusted the arrest responsibility to Rangers.