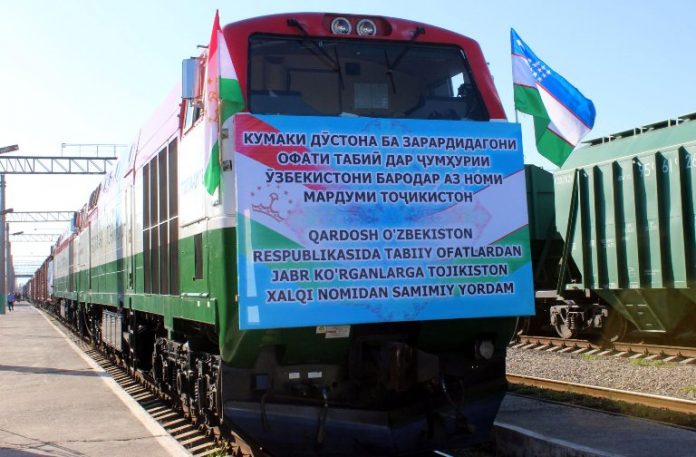 DUSHANBE, DNA – Today, Tajikistan sent assistance to the victims of the Sardobin reservoir collapse in Uzbekistan. This assistance was transferred by Tajik Railways.
The assistance consists of 51 freight trains and includes mainly construction materials, including cement, slate, paint, nails, and other necessary supplies.
The Deputy Chairman of Sughd Region Anvar Yakubi assessed this initiative as an expression of high spirits and goodwill of the people of the two friendly countries and a clear sign of strategic partnership between the two states.
This assistance package was provided to eliminate the consequences of the disaster following the collapse of the Sardobin reservoir in the Syrdarya region which caused significant damage.