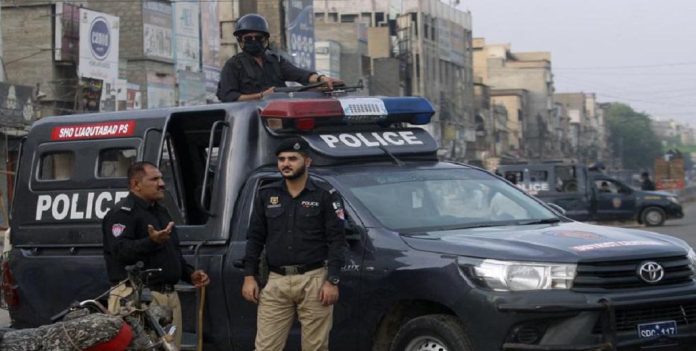 Powerful policy makers in capital are in favour of patch up with banned TTP. 
Shamim Shahid
PESHAWAR: Since deadlock in talks between government of Pakistan and banned Tehrik Taliban Pakistan, violent/terror acts, especially attacks against the police force in Khyber Pakhtunkhwa are on rise. The Inspector General of Khyber Pakhtunkhwa said that 54 policemen have been killed during current calendar year but different data's confirm killing of more than 60 policemen and injuries to around 56 others during this period.
In last two days, so far four policemen two each in Tank and Dera Ismael Khan were shot dead by unknown persons. In Dera Ismael Khan two policemen also got injured in the violent attack, whereas the alleged terrorists/attackers succeeded in escape.
On the other hand, the armed forces claimed killing of at least 64 alleged terrorists during actions in last two months. Only 41 alleged terrorists killed in June 2022 which included 20 only in North Waziristan. None of these alleged terrorists, claimed killed in security forces operations is owned by banned TTP. However, officials are claiming that in North Waziristan all alleged terrorists were killed in acts and actions are associated with banned Shura Mujahideen North Waziristan headed by Hafiz Gul Bahadar. Armed forces had launched military operation Zarb-i-Azab against Hafiz Gul Bahadar on June 15th 2014 and since then Gul Bahadar along with accomplices is sheltering in Afghanistan. Gul Bahadar was considered an ally of banned TTP when its establishment was formally announced in December 2007.
The banned TTP in its talks for a permanent reconciliation with government, commenced in end of April 2022 last demanded restoration of Federally Administrative Tribal Areas (FATA) status for the tribal districts merged in Khyber Pakhtunkhwa and complete evacuation of armed from the area. In fact, Taliban have already placed also "declaring some free zones along with Pak Afghan border," whereas the traditional Khasadar (tribal police) will be responsible for maintaining law and order situation.
The analysts believe that the increasing violent/terror attacks against police meant to force the government, especially political leadership to surrender before the banned TTP demands. Some of the political leaders within the coalition government, especially Pakistan Peoples Party and Awami National Party have shown reservations over talks and reluctant to endorse banned TTP demands.
Soon after return of Tehrik Taliban Afghanistan (TTA) into power on August 15th 2021 last, the high ups of armed forces through its intelligence squads (dealing ups and downs in Afghanistan since last 70's) initiated dialogues through Haqqani network for a patch up. The banned TTP in its first round of dialogues declared ceasefire from November 1st 2021 for one month. However, during this period, civil society organizations arranged protests thus compelling Taliban for terminating dialogues. Since December 2021 till April 2022, wide ranging violent acts occurred throughout the country, thus enabling the Pakistan's spy masters for resuming talks in end of April through a traditional jirga of elders from South Waziristan.
No doubt to mention that spy masters are in links with banned TTP through Haqqani network of Emirate Islami governing Afghanistan, since long. As a result of such links, Pakistan achieved a lot like fencing of controversial Durand Line isolating the Afghan government, came into being in according to UN formula inked at Bonn Germany and even forcing the US led allies for following its (Pakistan) lines on Afghan issue. Now powerful military establishment intends to go ahead with its future strategic targets, which is possible with a "fragile peace" both internally and in neighboring Afghanistan. And for the purpose, powerful policy makers in capital are in favour of patch up with banned TTP.