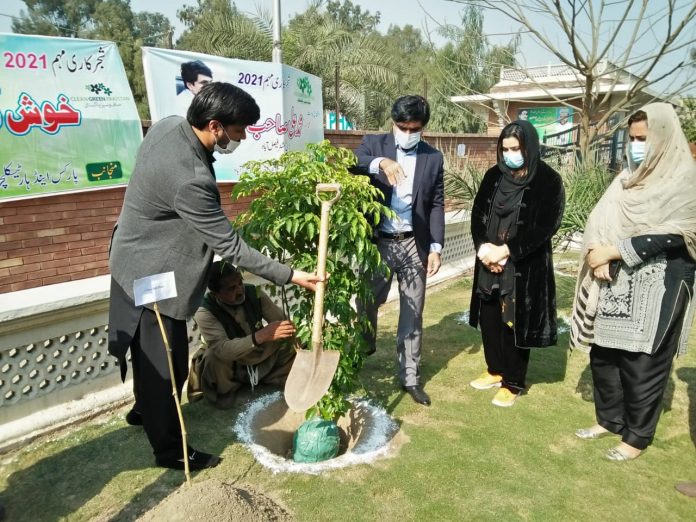 Faisalabad: Under the arrangements of Parks and Horticulture Authority, Spring Festival would celebrated in full swing in which flower shows, musical concerts, cultural programs and other colorful events of public interest will be organized, in this regard, the plan is being finalized.
This was informed by DG PHA Asma Ijaz Cheema to Deputy Commissioner Muhammad Ali during a briefing on the occasion of his visit to the Central Office of Parks and Horticulture Authority. She informed about financial matters and performance also. The Deputy Commissioner appreciated the ongoing efforts of PHA in highlighting the urban beauty in the best possible way and said that in a busiest life it is essential to keep the environment beautiful and transparent with natural resources for which PHA has fulfilled its responsibilities.
He said that the green belts, squares, road sides, triangular areas, parks, the number of trees along the canal and the steps taken to enhance the beauty are commendable. He said that private sector assistance should be sought for the renovation and development of various parks while all possible assistance would be provided to PHA by the district administration.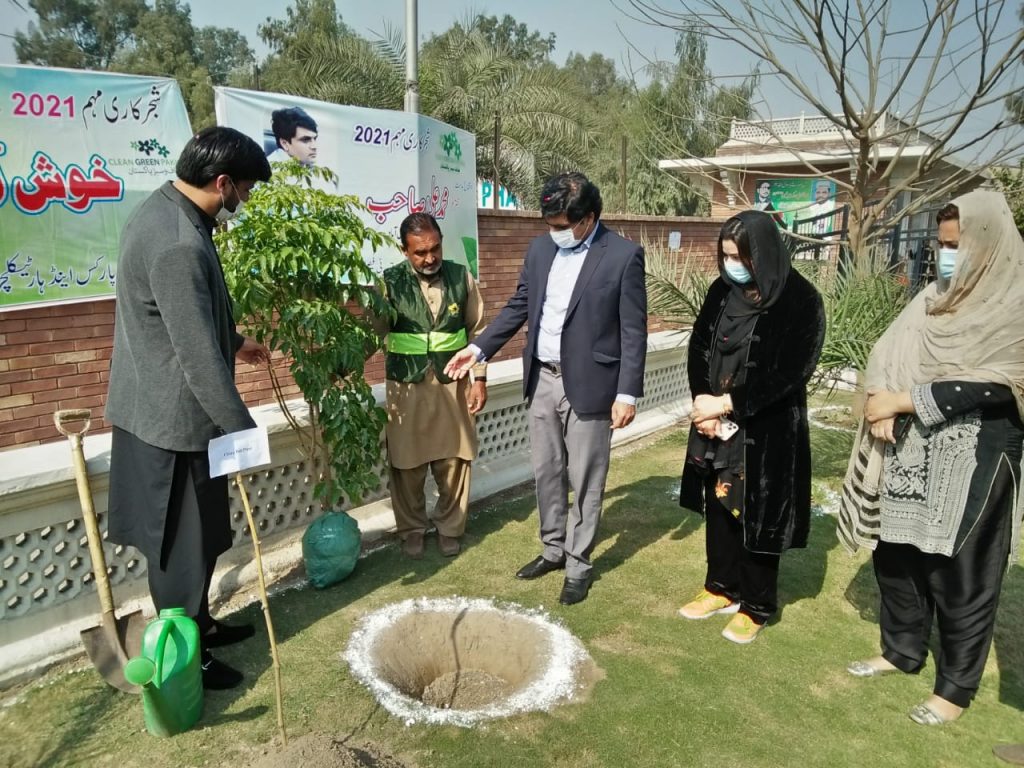 DG PHA informed the Deputy Commissioner during the briefing that  Under the arrangements of PHA 340 parks of the city are being renovated and thousands of trees have been planted this season besides red crescent, Madani Chowk, Samanabad, Satiana Road Chowk and other squares have been redesigned. She informed that establishment of complaint cell and progress of registration of complaints received and redressal, Children's Library at Bagh-e-Jinnah, Beautification of Canal Branch, Functioning of closed fountains, Under the Anti-Encroachment Campaign, Green Belts were evacuated from the occupy group and informed about the overall progress including their renovation and rehabilitation and pointed out staff shortage and other issues for PHA.
Meanwhile, the Deputy Commissioner also planted saplings in the premises of PHA under the spring tree planting campaign. He said that increase in the number of trees was essential to meet the challenges facing the environment. He said that steps are being taken to make the Ten Billion Tree project a success and thousands of different types of plants will be planted in the next few days. He said that trees are being planted on the land while citizens are also involved in the national planting campaign. DG briefed tree plantation targets.