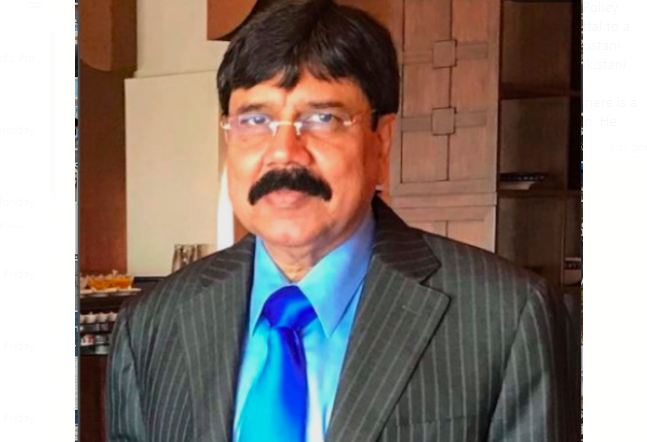 PROF. DR. GHOLAM MUJTABA
During an in-house discussion at the Pakistan Policy Institute (PPI) in New Jersey, Professor Dr. Gholam Mujtaba, Chairman of Pakistan Policy Institute USA and Senior Leader of the Republican Party, provided a rebuttal to a particular doctor's lobbying efforts on behalf of a group of doctors of Pakistani origin in the US. The doctor was presenting a misguided perception of Pakistani democracy and freedom to US policymakers.
Dr. Mujtaba pointed out that perceptions are not always reality and that there is a second side to the coin in the current campaign launched against Pakistan. He emphasized that supporters of Imran Khan, the former Prime Minister of Pakistan, should also present the case of his anti-American rhetoric before the members of Congress. Dr. Mujtaba made it clear that he is not a sympathizer of any political outfit in Pakistan, unlike the few doctors who are actively lobbying against the current political government of Pakistan.
To support his argument, Dr. Mujtaba provided several examples, highlighting previous governments' performance, policies to deal with the economy, law & order situation, and relationship with other countries. He reminded the audience of Imran's conspiracy in dislodging his government, which provoked anti-American street protests in Pakistan. He further talked about Imran's removal from office in conformity to the constitution of Pakistan.
Dr. Mujtaba concluded his remarks by emphasizing that he is a strong proponent of the Pak-US relationship above partisan politics. He urged the need to understand the ground realities before making any judgments and highlighted that intruding into the domestic politics of Pakistan by hearing one side of the story damages the repute and credibility of the current political government in Pakistan. The discussion provided a different perspective to the ongoing campaign against Pakistan and emphasized the need for a balanced approach to understand the ground realities.