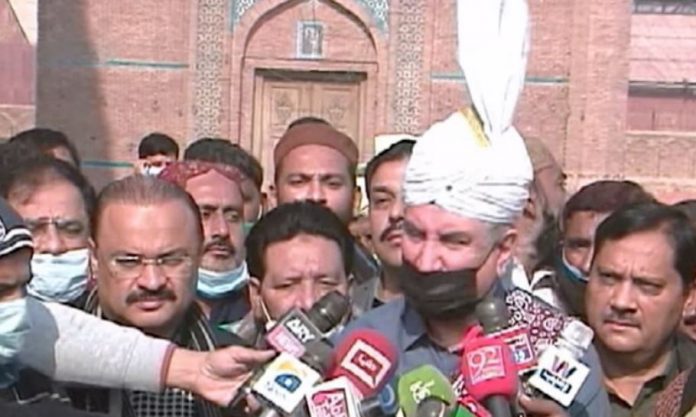 ISLAMABAD – Foreign Minister Shah Mahmood Qureshi on Monday said he had presented Pakistan's stance on Israel to the United Arab Emirates (UAE) foreign minister, categorically stating that Pakistan will not and can not establish a relationship with Israel until a concrete and permanent solution is found to the Palestine issue.
Qureshi was speaking to reporters in Multan after processions for the Urs of Hazrat Shah Rukn-i-Alam just a day after his visit to the UAE where he held high-level talks with the Emirati leadership.
During hi visit, Qureshi said he had "heard and understood why the UAE took the steps it did to recognise Israel but presented Pakistan's stance on the issue very clearly".
"Pakistan in any situation cannot establish relations with Israel until a concrete and permanent solution is found to the problem of Palestine," said Qureshi.
The foreign minister said he explained to his UAE counterpart the depth of emotions and feelings the Pakistani nation had on the issues of Palestine and Kashmir. The UAE foreign minister "completely understood" these feelings of the Pakistani nation, according to Qureshi.
Qureshi was questioned by reporters on whether there was any pressure on Pakistan to recognise Israel to which he answered:
"The prime minister has said this, I have clarified it and the Foreign Office (FO) has given a statement on this, there is no pressure by anyone on us."
"Number one, there will be no pressure on us nor there is.
"Number two, we have to make decisions keeping in mind Pakistan's interests in front of us and not due to any pressure. We have a policy and we are still steadfast on it."