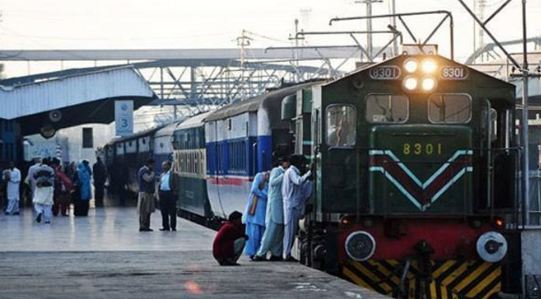 LAHORE, SEP 18 (DNA) — Pakistan Railways hiked train fares for the second time in September after a massive rise in petrol and diesel prices. Pakistan Railways hiked the train fares by 5% which will be taken into effect on September 19, Tuesday (tomorrow). The hike was approved for all trains including shuttles, passenger, express and freight.
According to the notification, the fares will not be increased on shuttle and passenger trains covering 250 kilometres. During the last 1.5 months, train fares were increased by 20% by the railway ministry. The previous hikes were made on August 10 by 10% and in September 2.
Earlier in the month, Pakistan Railways announced a 5 per cent increase in fares of all shuttle, passenger, express and inter-city trains. The development comes a day after the caretaker government increased the prices of petroleum products by up to Rs14 per litre.
Recently, the government made a massive hike in petrol and diesel prices after making tall claims of providing relief to the masses. A massive hike of Rs26.2 per litre was made on petrol and the new price would be Rs331.38 per litre. Moreover, Rs17.34 was jacked up on diesel and the new price would be Rs329.18 per litre.
Within a month, the caretaker government hiked the petrol price by Rs58 per litre and diesel by Rs56 per litre. Economic experts warned of a fresh wave of inflation after the massive hike in petrol and diesel prices. — DNA