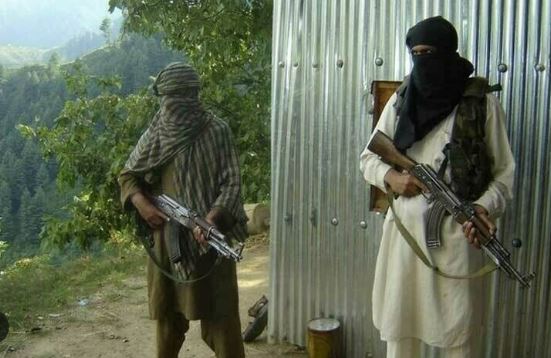 MINGORA: A lawmaker was sipping tea with voters when his phone chirped to life — the Taliban were calling with a demand for "donations".
"We hope you won't disappoint," read the chilling text from a shady go-between of the outlawed Tehreek-i-Taliban Pakistan (TTP).
Then, a second message pinged on-screen: "Refusal to provide financial support will make you a problem," it warned.
"We believe a wise man will understand what we mean by that."
After the Taliban takeover in neighbouring Afghanistan and emboldened by its sister movement's success, TTP racketeering has infested areas along the border with Pakistan, locals say.
'Threatening calls' from Afghan cell numbers ask influentials for 'donations'; ominous messages warn of impending 'days of cruelty'
Since July, the provincial lawmaker — who asked to remain anonymous —has been cowed into sending the TTP sums totalling Rs1.2 million rupees.
"Those who don't pay have to face the consequences. Sometimes they throw a grenade at their door. Sometimes they shoot," he said.
"Most of the elites pay the extortion money. Some pay more, some pay less. But nobody talks about it. Everyone is scared for their life."