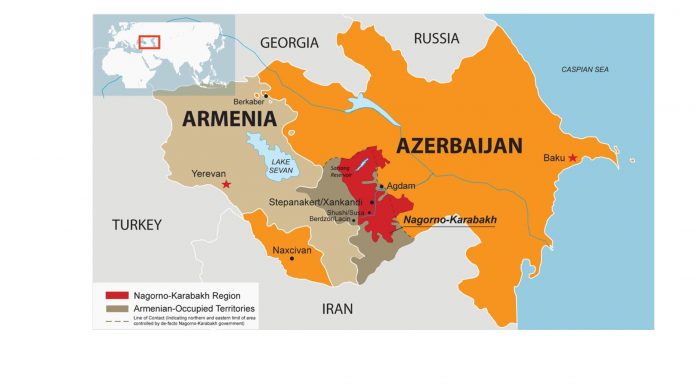 DNA
BAKU, OCT 2 – Armenian media reported that two journalists of the French newspaper "Le Monde" were injured in the occupied Nagorno-Karabakh region of the Republic of Azerbaijan.
We would like to note that Armenia is organizing visits of journalists to the area of military operations, hence endangering the lives of foreign journalists and grossly violating international humanitarian law.
We remind that the Ministry of Defense of the Republic of Azerbaijan officially stated on September 27, 2020 that the Army of Azerbaijan does not target the civilians and civilian infrastructure and, unlike the occupying Armenia, complies with the requirements of the provisions of international humanitarian law, including the Geneva Conventions during military operations.
The deliberate taking of foreign journalists to the dangerous zone clearly shows that the Armenian government ignores its obligations to ensure the safety of journalists and uses foreign journalists for its own propaganda purposes.
We appeal to foreign journalists to obtain the consent of the Azerbaijani side in connection with the visits to the occupied Nagorno-Karabakh and surrounding regions of the Republic of Azerbaijan. DNA
========