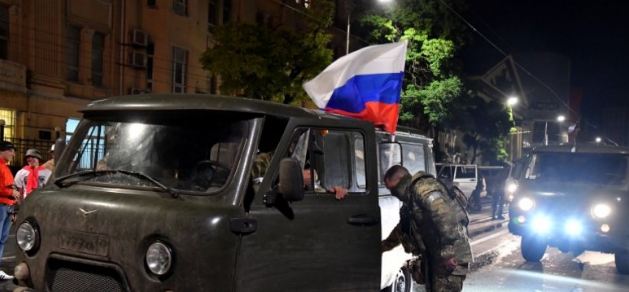 According to The Washington Post, US intelligence officials, who wished to remain anonymous, claimed that in mid-June they gathered intelligence indicating that Prigojin was planning an armed action against the Russian Ministry of Defense. They passed this urgent information to the White House and other related institutions.
The exact nature and timing of Prigozhin's plans were not clear until shortly before his surprising takeover of a military command and tank run towards Moscow on Friday and Saturday, officials said. However, one US official, speaking on the condition of anonymity due to the sensitivity of the matter, stated, "There were enough signals to be able to alert the leadership that something was up. So I think they were ready for it."
Officials expressed concern that a potential "Russian civil war" could result in instability. Over the past two weeks, the White House, along with senior officials in the Pentagon, the State Department, and Congress, have been briefed on the intelligence.
Authorities assessed that one of the main reasons for Prigojin's revolt was the Russian Ministry of Defense's order on June 10, which required all warring volunteer groups to sign contracts with the government.
While the instructions from the Russian Ministry of Defense do not explicitly mention the Wagner group, officials stated that the Ministry's objective was to capture Prigojin's mercenaries, who were instrumental in Russia's military actions in Ukraine and contributed to significant tactical victories.
US intelligence officials believed that Putin was informed about Prigojin's plans. One official remarked, "Although it is unclear when Putin was informed about the uprising, it was definitely more than 24 hours ago."
Officials highlighted that it remains unclear why Putin did not take action to prevent Prigojin from marching to Moscow and assuming military command. They suggested that Putin's inaction might reflect a lack of coordination and internal rivalries within the Russian government at a high level.