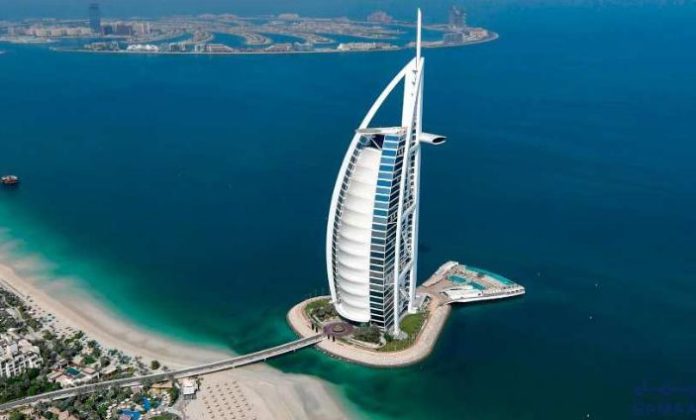 In a remarkable economic development, Pakistan and the United Arab Emirates (UAE) have solidified their bilateral trade relationship, surpassing $10 billion in the fiscal year 2022. This milestone has propelled the UAE to the coveted position of being Pakistan's largest trading partner within the entire Middle East and North Africa (MENA) region, encompassing 21 countries.
Chairman of the Pakistan-UAE Business Council, Fakhruddin Diwan, highlighted the potential for Pakistan to navigate multifaceted economic challenges through a long-term partnership with the UAE. Notably, the UAE boasts one of the world's largest Pakistani Diaspora's, responsible for sending remittances totaling $6.11 billion back to Pakistan.
Diwan emphasized the appeal of UAE investments in Pakistan, urging for collaborative ventures in various sectors, including industrial projects, solar energy initiatives, corporate farming, IT and ITeS, and petrochemicals. Furthermore, he advocated for the integration of the UAE into the China-Pakistan Economic Corridor (CPEC), a transformative infrastructure project.
Remarkably, the UAE has played a pivotal role in bolstering Pakistan's foreign exchange reserves, depositing multibillion dollars with the State Bank of Pakistan over the past three decades.
In a related development, Pakistan's Chief of Army Staff (COAS), General Asim Munir, engaged in discussions with business leaders in Lahore. During this meeting, it was disclosed that a substantial investment plan of $25 billion was explored with the Crown Prince of the UAE, Mohamed bin Zayed Al Nahyan (MBZ). General Munir expressed optimism that not only Saudi Arabia and the UAE but also countries such as China, Qatar, and Kuwait would make significant investments in Pakistan, contributing to its economic growth.
The diplomatic ties between Pakistan and the UAE trace back to 1971, with Pakistan being the first country to extend recognition to the newly formed UAE. This relationship has seen recent financial support, including a $1 billion deposit by the UAE in the State Bank of Pakistan, as confirmed by former finance minister Ishaq Dar.
These inflows, along with $2 billion from Saudi Arabia, have contributed to a substantial boost in Pakistan's foreign reserves, which will be reflected in the reserves by July 14. These financial commitments were essential to fulfill the requirements of the International Monetary Fund (IMF) for Pakistan's ninth review.
In a decisive move, Pakistan, facing economic challenges, recently signed a new nine-month $3 billion Stand-By Arrangement (SBA) with the IMF, following intensive negotiations between the two parties.