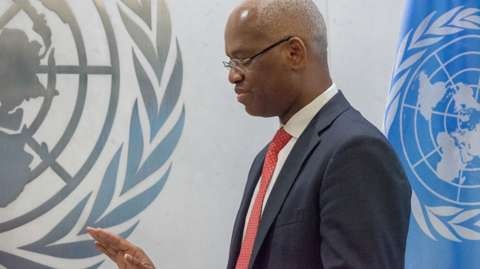 The UN has named Mauritanian diplomat El-Ghassim Wane as its special representative and head of the peace-keeping mission in Mali.
Mr Wane has 25 years of experience in conflict prevention, mediation and peacekeeping, the world body announced on Monday.
He is taking over from former Chadian Foreign Minister Mahamat Saleh Annadif.
The Mauritanian served as assistant secretary-general for peacekeeping operations at the UN between 2016 and 2017 and later worked at the African Union (AU) up to 2019.
In recent months, he led a team conducting an independent strategic review of the UN-led peacekeeping operation in South Sudan.