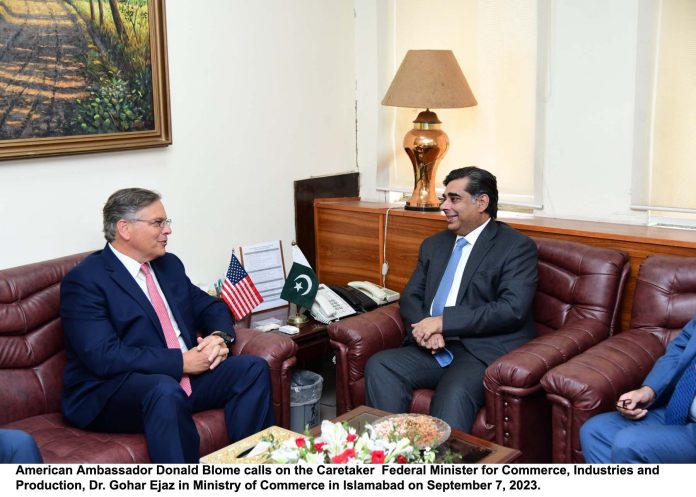 ISLAMABAD,):The United States (US) and Pakistan on Thursday discussed strengthening bilateral trade relations, fostering mutual cooperation to the bilateral ties.
US Ambassador Donald Blome called on the Federal Minister for Commerce, Industries and Production, Dr. Gohar Ejaz in the Ministry of Commerce, said a press release issued here.
One of the key highlights of the meeting was the exploration of potential opportunities for boosting trade in various sectors, including Textile, value added Food products, Fresh Mangoes and Dates, Soybean and Beef.
Minister Dr Gohar Ejaz informed that the Government of Pakistan has formed a Special Investment Facilitation Council aimed at attracting investments in various sectors such as Mines and Minerals, Agriculture, Information Technology, and Energy and he invited that more US companies could explore the options to invest in these sectors
The Minister elaborated on the government's efforts for an economic revival plan with the Ambassador underscoring the importance of economic growth of Pakistan's future and appreciated the US government for their continued support.