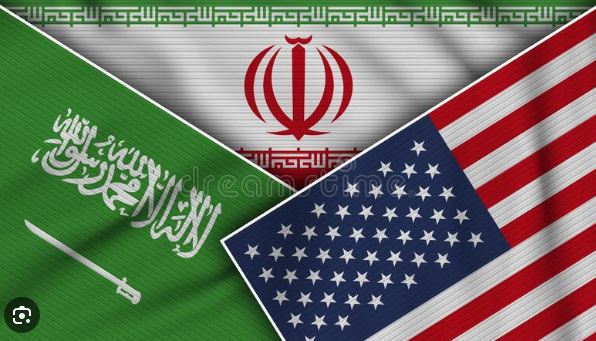 ISLAMABAD, JULY 31 (DNA) — The United States of America, Saudi Arabia and Iran have strongly condemned the suicide bombing in the Bajaur district of Khyber Pakhtunkhwa. In a condolence statement issued by the US embassy, a US spokesman extended condolences to the families of the victims of the Bajaur blast.
The lives of innocent people were lost in the blast, there is no place for such terrorism in a peaceful and democratic society, the statement said. The embassy stated "We strongly condemn this heinous act of violence, which has resulted in the loss of innocent lives and harm to many.
Such terrorism has no place in a peaceful and democratic society. "We stand in solidarity with the people of Pakistan in this difficult time," it added said, adding that We reiterate our commitment to support Pakistan's efforts in combating terrorism and ensuring the safety of its citizens.
The statement further said that the US stands with the people of Pakistan in these testing times against will continue supporting Islamabad in its efforts to combat terrorism Saudi Arabia's Foreign Ministry has also denounced the suicide attack that took place at a political rally in Pakistan's northwestern Khyber Pakhtunkhwa province and that left at least 44 people dead.
"The ministry reiterates the Kingdom's constant position and that calls for rejecting violence and terrorism anywhere in the world, expressing the Kingdom's full solidarity with Pakistan and its brotherly people," the ministry said in a statement. For all the latest headlines follow our Google News channel online or via the app.
Saudi Arabia also offered its condolences to the Pakistani government and the families of the victims while wishing those injured a speedy recovery. Meanwhile, Iranian President Ebrahim Raisi has condemned the deadly terrorist attack in the Pakistani city of Bajaur which claimed at least 40 lives.
According to IRNA, Iranian President Ebrahim Raisi in a message to the Pakistani Prime Minister Shehbaz Sharif on Sunday condemned the deadly terrorist attack in Bajaur and sympathized with the people and government of Pakistan. "On behalf of the Iranian nation, I would like to express sympathy and condolences to your Excellency and the friendly and brotherly nation of Pakistan," President Raisi wrote in his message to Prime Minister Sharif.
The Iranian president further condemned the terrorist and indiscriminate act of terrorism, and said, "We believe that such inhumane and criminal acts will yield no result but a disgrace to its perpetrators and agents behind it." At least 40 people were killed and over 130 injured when a suicide bomber set off explosives at a political convention in Pakistan's northwestern Khyber Pakhtunkhwa province yesterday. — DNA