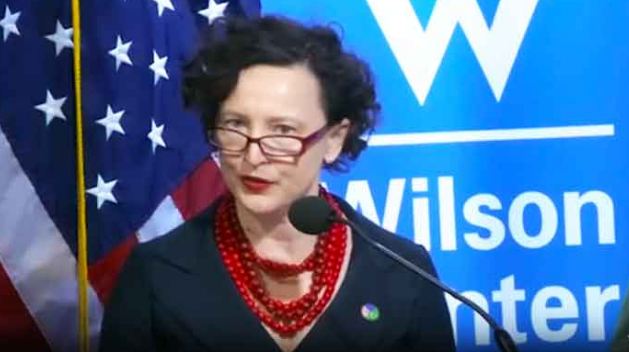 WASHINGTON: The United States on Thursday called on Pakistan to implement the needed reforms sought by the International Monetary Fund (IMF) as the inflation-stricken country battles with the rising economic crisis.
The two sides are engaged in tough talks to reach a consensus on multiple conditions since late January before signing the deal which also includes external financing from friendly countries.
"The reform(s) that Pakistan and the IMF agreed to are not easy, but it's crucial that Pakistan take these actions to bring the country back to sound financial footing, avoid falling into further debt and grow Pakistan's economy," said Elizabeth Horst, the State Department official in charge of Pakistan.
Horst said that the US is concerned about Pakistan's economic condition, promising to support the crisis-ridden country, especially at the policy, business and transparency levels.
The principal deputy assistant secretary said that Pakistan-US relations are fruitful for each other and for the world. "The bilateral trade between both countries is over nine billion and it will be increased further," she stated.
Noting close cooperation between the two countries in a host of areas including trade and investment, climate change, security and regional security, Horst said the Pakistan-US Green Alliance has been initiated in this regard.
"Pakistan is a sovereign country. It has made and always will make its own choices. It has a lot of partnerships and the US respects that," she said, adding that a strong, prosperous and democratic Pakistan is essential for the interests of both countries and its people.
The State Department official said that both nations are working together on regional security, counter-terrorism, and counter-narcotics.
She said that the security relations have improved over the past year, adding that the working group on counter-terrorism also met while mid-level defence talks also took place during this period.
Speaking about the rising terror incidents in Pakistan, Horst said that the US is concerned about the increasing terrorist attacks and the banned outfit Tehreek-e-Taliban Pakistan (TTP).
"Afghanistan should not become a haven for the terrorists and Pakistan-US cooperation continues in this regard after the withdrawal," she said, regretting that thousands of lives were lost and affected by terrorism.
She said that it is in the common interest of both countries to push the Taliban to fulfil their promises as a peaceful and stable Afghanistan is in Pakistan's interest.