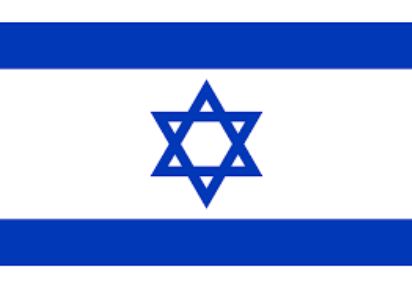 Wadie Abunassar
Hundreds of Arab citizens, mostly from the town of Shefaamer (to the east of Haifa, northern Israel), commemorated last Friday the 18th anniversary of a shooting attack, which was committed by an Israeli Jewish soldier called Eden Nathan Zada inside a bus, which ended with the killing of four local persons (two Muslim sisters and two Christian men), while locals succeeded to kill the attacker shortly after the incident.
This commemoration failed to get any coverage in the Israeli Hebrew media outlets, and even not in most of the Palestinian news outlets. This fact reflects the weak, if not inexistent, effort by Palestinian victims of Jewish terrorism to bring their cause to the mass media, as most of the Jews do in the opposite cases.
A cultural gap seems to exist between Arabs and Jews when coming to address terrorist attacks targeting their community members: while most Arabs glorify "martyrdom", though the real pain for the killing of an Arab by a Jewish terrorist is practically limited to his immediate family members and friends; most Jews treat every Jewish victim of an Arab attack as if being a major incident and make out of it a major story not only locally, but also internationally.
And while many, if not most, Jews tend to invest every possible effort to publish not only the Arab who killed a member of their community, but also his immediate relatives, such as by demolishing their home; Arabs fail to make any serious advocacy for obtaining justice for the killing of their community members, and in some cases, the Jewish killer of an Arab is even not punished, and in few cases is even decorated!
Arab culture and absence of advocacy are not the only reasons why Jewish terrorists feel immune. Actually, the main reason for this feeling is the behavior of the Israeli establishment, especially during terms of radical right wing governments, such as the case nowadays, in which most officials remain silent when a Jewish terrorist kills Palestinian(s), while some of them claim as if the Jew is defending self, even if the murder is committed inside a Palestinian village (such as the case of last Friday when a Jew shot dead a Palestinian on the lands of the village of Burqa [near Ramallah])!
Furthermore, while Israel, almost under ALL governments, committed collective punishment against families of Palestinians who killed Jews, by demolishing their homes, while clearly disobeying not only the international Law but also common sense; Israel never demolished the home of any Jewish terrorist or punished collectively the family of a Jewish terrorist, even when a Jew (Yigal Amir) assassinated its prime minister (Yitzhak Rabin)!
The fact that it is the Israeli side which investigates all acts of murders (except when a Palestinian kills another Palestinian in Palestinian Authority areas), paves the ground to biased results, especially when an Israeli is involved in killing Palestinian(s). The killing of Palestinian-American journalist Shireen Abu Akleh on May 11, 2022, by Israeli forces in Jenin is a clear example for such reality, in which the Israeli side refused to accept even stance of the "friendly" American security establishment.
Furthermore, the fact that Palestinian killer of Jew(s) is either shot dead on the spot, or sent to tens of years in Israeli jail; while Jewish killer of Palestinian(s) is rarely killed, and if yes, not by Israeli forces, and sent to relatively comfortable jail with good conditions, and gets in many cases some incentives (for instance frequent family visits) and in some cases even gets discount in his imprisonment term!
Lack of serious pressures and actions by the international community against Israeli collective punishments targeting Palestinians, and even de facto acceptance of extra-judicial killing of Palestinians, play major role in granting Israel in general, radical right-wing Israelis in specific, the feeling as if they are immune against being held responsible for killing Palestinians!
Furthermore, international pressures, and in some cases even by Arab and Muslim players, on the Palestinians to refrain from acting against Israel at international bodies, such as the International Criminal Court, creates the impression as if the international community is defending the powerful side, while ignoring the rights of the weak side, or demanding it to be indefinitely patient!
The apparent belief at many, if not most, Israeli circles as if nobody would seriously prosecute suspected Israeli war criminals and/or terrorists, contributes to making those feeling immune. An example for that was the arrival of former Israeli military chief Shaul Mofaz to the United Kingdom and escaping arrest despite standing arrest order that was issued against him by some activists there "for committing war crimes".
On the other hand, the lack of serious persecution by international players to Jewish terrorists who killed Palestinians carrying their citizenship grants the impression as if these terrorists are immune. The best example in this regard is the murder of Alex Odeh, a Palestinian American who was killed in California in 1985, while his suspected murderers escaped to Israel and the United States failed to make serious demand to hold these accountable for their murder !
In sum, it is possible arguing that lack of serious actions against Jewish terrorists not only by the Israeli authorities, but also by the international community and even by relatives of the Arab victims of these terrorists grant them the impression as if they are immune and contribute to encouraging others to commit similar crimes against Arabs, and in some cases, even against Jewish rivals .
With such reality, the next murder that would be committed by Jewish terrorist is matter of time, and the frequency of such actions might grow, especially under the current radical right wing Israeli government!